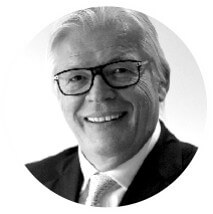 D.D.S Henri Diederich, Luxembourg
International President of Open Dental Community
The International Congress of Oral Implantologists ICOI
The German Society for Oral Implantology DGOI
The European Association of Dental Implantologists BDIZ EDI
The British Association of Forensic Odontology
Founder member and President of the Implantoral Club Luxembourg
Speaker experience
Congresses since 2010 in Ukraine, Georgia, Tchech Republic,
Turkey, Romania, India, Belgium, Jordan, Morocco, Luxembourg.
● Immediate loadig in the atrophied bone without bone graft,
sinuslift and no nerve displacement
● Minimal-invasive Implantology: The value added of one piece
implants.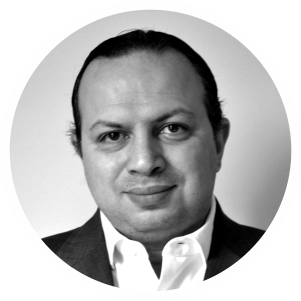 Dr. El Moheb Mohamad, France
More than 10 years experience in general dentistry which includes 8 years experience in implantology, Periodontology and all kinds of Oral Surgeries, coupled with an experience in Hyaluronique Acide injections.
Lecturing in congresses and diffrenet continuos education.
Presisdent of IGOR " International Group For Oral Rehabilitation" a french dental association, helding courses all around the world.
Member of ITI team end European Association For Osseointegration (EAO)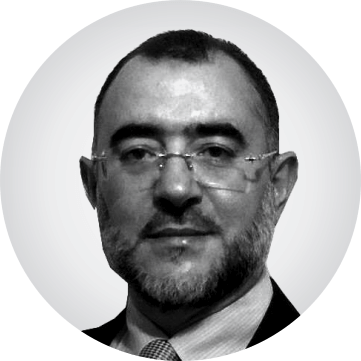 Dr. Mohssine Bouayad, France
31 years of dental practice, 24 years of implantology
D.D.S, Montpellier university
Oral surgery degree, Montpellier university
Postgraduate in periodontology, implantology & oral surgery, New York university
University diploma of oral and maxillofacial surgery, Toulouse university
Bachelor of Maxillofacial and oral expertise, Montpellier university
Three-Dimensional medical imaging diploma, Toulouse university
Master in advanced oral surgery, Paris V university
Certificate of pre-implants bone grafting, Zimmer institute
University diploma of occlusodontics studies, C.I.S.C.O.
Member of the scientific committee of the international group of oral rehabilitation, I.G.O.R
International lecturer
Member of the French society of biomaterials and implants systems: SFBSI
Founder president of International academy for implantology & oral surgery: IAIOS
Liberal practice
Speaker experience
The First international meeting of IGOR, Casablanca, Morocco
ACDI , Marrakech, Morocco
ANIRMD, Monastir, TUNISIA
ITI congress, Marrakech, Morocco
Moroccan dental meeting, Marrakech, Morocco
DGZI, Berlin, Germany
2nd Conclave of piezo surgery, Karachi, Pakistan
Le Programme comporte 4 modules de 2 jours
MODULE I:
Objectifs pédagogiques:
• Planifier des poses « simples » d'implants dentaires
• Connaître et repérer les éléments anatomiques nobles
• Utiliser et manipuler différents systèmes implantaires (droits et coniques)
• Pouvoir poser des implants en évaluant les situations « sans risques »
11-12 JANVIER 2019
Jour 1:
• Implantologie moderne : les concepts ; les implants, les états de surface,
• Anatomie et implantologie
• Choisir son patient, questionnaire médical
• Le dossier implantaire,
• L'acte chirurgical : incision – pose de ou des implants – sutures.
• TP : incision, manipulation des lambeaux, sutures.
Jour 2:
• Chirurgie en direct – pose d'un implant simple
• La planification implantaire, édentation unitaire, sectorielle, totale
• La radiologie implantaire, comprendre, lire, interpréter…
• La médication pré et post opératoire, oui non, comment ?
• Le bloc opératoire, le rôle de l'assistante, préparer le patient et l'équipe
• TP : manipulation des implants, forages et pose d'implants.
MODULE II:
Objectifs pédagogiques:
• Choix du patient à implanter
• Connaître ses limites en implantologie
• Gestion des tissus mous péri-implantaires
• Vos cas cliniques – discussions-planification- protocoles
29-30 MARS 2019
Jour 1:
• Physiologie de l'os
• Ostéo-intégration
• Flore bactérienne et implantologie
• Biomécanique et occlusion
• Paro-implantologie : gestion des tissus mous péri-implantaires
• Gestion de l'espace prothétique
• TP gestion des tissus mous
Jour 2:
• Chirurgie en direct
• Maladies systémiques et implantologie
• Facteurs de risque en implantologie
• Indications et contre-indications de l'implantologie orale
• Préparation et prémédication en implantologie orale
• Étude vos cas cliniques
MODULE III:
Objectifs pédagogiques:
Techniques chirurgicales avancées
• Extraction- Implantation immédiate
• Greffes osseuses
• Techniques d'augmentation de crêtes – Comblements sinusiens
• Distraction osseuse
• Les prélèvements sanguins et MPM, Sticky Bone
• Les sites de prélèvement
14-15 JUIN 2019
Jour 1:
• Les substituts osseux
• Rappels sur l'anatomie sinusienne
• La piezo-chirurgie et implantologie
• Sinus lift par voie latérale et par voie crestale
• La Technique HPISE et ses avantages
• TP greffes osseuses
Jour 2:
• Chirurgie en direct
• Régénération osseuse guidée : horizontale et verticale
• Splitting de crête
• Extraction – implantation immédiate
• Étude de vos cas cliniques
MODULE IV:
Objectifs pédagogiques:
• Mise en charge immédiate, conditions et risques
• Les échecs implantaires
• Les complications chirurgicales
• Les cas extrêmes
20-21 SEPTEMBRE 2019
Jour 1:
• Protocoles de la mise en charge immédiate.
• Les complications chirurgicales
• Gestion des cas extrêmes
• Les implants monoblocs et plates
• Les cas cliniques
Jour 2:
• Chirurgie en direct cas complexe
• Technique de CF@O
• Remise des diplômes de formation
Specialus pasiūlymas
Durée : 8 jours
Tarif : 900 € par module ; ou 3500 € pour la formation complète
Nombre de Participants : 15 Personnes
Jours de formation : Vendredi 8 H 30' / 18 H Samedi 8 H 30' / 17 H
Possibilité de coaching sur vos propres patients sur un module supplémentaire
International Academy for implantology & oral surgery
9, Boulevard Edouard Herriot
69800 SAINT PRIEST
FRANCE
[email protected]
Tél : +33.6.30.25.81.46
Tél : +33. 4.78.21.71.55
Join trainings