Today we would like to present to you a very special screw that helps you out in cases when there's a need for growing bone over dental implants.

A special screw, designed by Dr. El Moheb, that keeps a 1 mm free space between the implant and the screw platform.


Every time the implant is placed at one millimeter under the crest or every time there is bone grafting or extraction immediate implantation, this screw will help the bone to grow on the top of the implant platform.

The advantages of the screw bone builder:

1. Tenting of the soft tissue:
This screw will hold the soft tissue away from the platform of the implant allowing then the growth of the bone.

2. Space maintainer:
Space-maintaining is one of the major conditions to build the bone. This screw will preserve the space on the top of the implant platform.

3. Indication:

It is indicated each time a GBR procedure is done with a simultaneous implant placement


The surface is polished and anodised to the natural gingiva colour.

The wideness of the bone build-up screw is available in different diameters: 3.5 and 4 mm.


Tips & tricks


Use anatomical gingiva formers for cases where you need to place gingiva former according to the shape of the abutment



Bone Growth Over Implant Screws
Available in 2 sizes
"Design by Dr. El Moheb"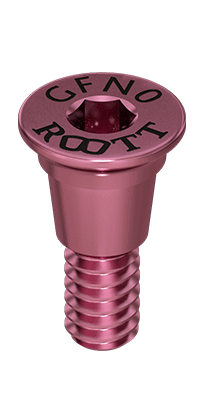 GFN0
3.5 mm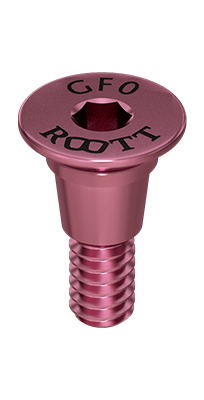 GF0
4.00 mm

Bone Growth Over Implant Training


Would you like to learn more about how to grow bone over dental implants using the bone build-up screws GF0 and GFN0 along with Stressless protocol Esthetic management? Join our professionally organized training by Dr. El-Moheb.
Treatment planning of 2 piece implant placement
Selection logic of the different implant design & connections
Handling pre-, per- & post-surgical implant placement complications
Faster & stress less surgery
Immediate implant placement
Predictable outcome & long-run stability of your implant treatment
Esthetic planning
Prosthetic component selection
Managing yellow & pink esthetics