Digital cement retained restorations,
screw and hybrid fixation
Designed towards the latest requirements of digital dentistry. Base design together with a particular milling protocol can significantly reduce the time for crowns manufacture.
Surface
Sandblasted base with gingival area and implant interface anodized in gold color allowing to achieve better aesthetic in soft tissues. Titanium base is made of Ti6Al4V.
Internal thread
Simple base removal with a removable key (SR), eliminating undesired force on implant in case of extra fixation.
Conical conection
Together with hex allows you to securely lock the abutment, creating a tight connection with the implant and preventing undesired micromotion.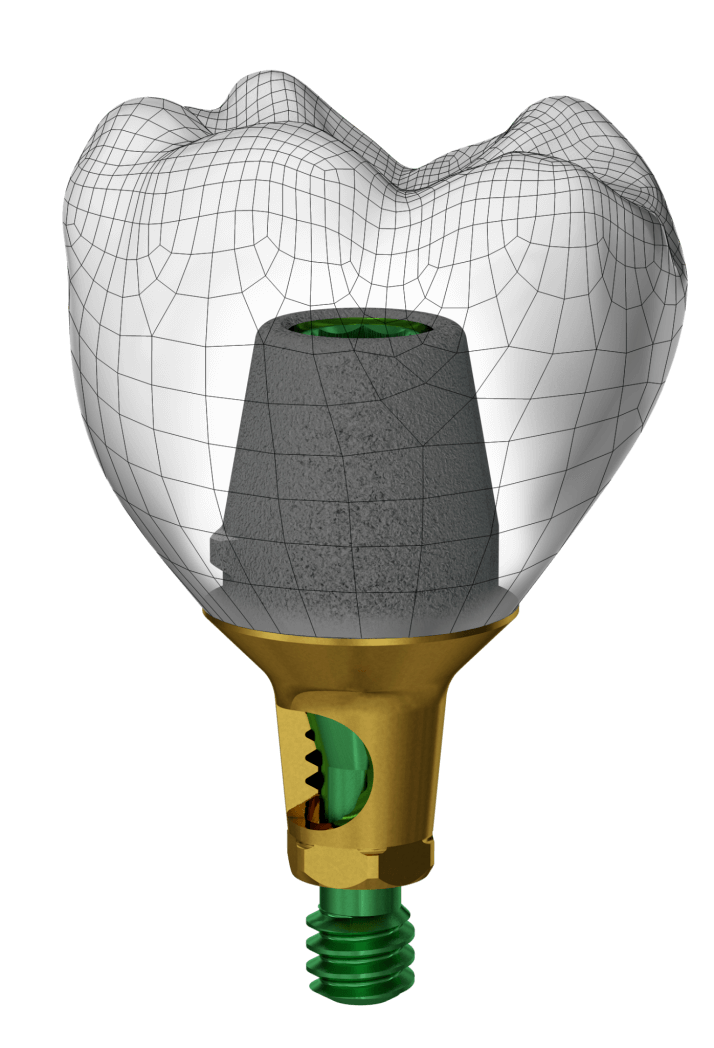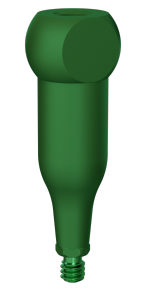 SPCO
Scan-post for PCO titanium base
Designed in accordance with the requirements of the latest 3D scanners. Made of Ti6Al4V, the surface is conditioned to a matt structure for accurate results and longer life.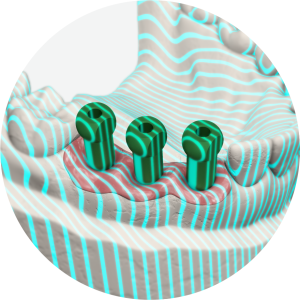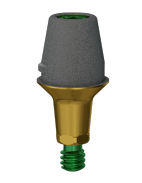 PCO
Titanium base for individual abutments
Is required for the manufacture of high-precision individual restorations with cement / cement and screw-retained prostheses. Supplied with SL8 laboratory fixing screw and S8 clinical screw.