Compromised and Atrophied Bone: Adjust the Implant to the Anatomy
Participate in a thrilling in-person meeting on October 21th, 2023, at the Ambassador Hotel in Addis Ababa, Ethiopia. Delve into the topic of " Compromised and Atrophied Bone: Adjust the Implant to the Anatomy". This occasion is tailor-made for dentists eager to enhance their understanding and skills in the field of implant dentistry. Learn from experienced professional Dr. Mohamed Seghir Babouche as he sheds light on cutting-edge developments, including immediate post extraction implant placement, ridge augmentation vs finding the implant matching the anatomy of the patient, emergence profile: SSA, and many more. Seize the chance to connect with like-minded peers and broaden your horizons in the realm of implantology.
Date: 21th of October, 2023
Location: XQRQ+V75, Addis Ababa 1130, Ethiopia | Ambassador Hotel
Time: 10 AM to 2 PM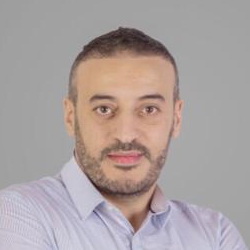 Dr. Mohamed Seghir Babouche
Dr. Babouche's journey is an amalgamation of passion and expertise. He serves as the Head of Advanced Surgery Training at Babouche Asnane Academy, where he nurtures the growth of emerging talents and refines their skills. His dynamic role as Responsible for Basic Implantology Training underscores his commitment to fostering a new generation of dental professionals. Dr. Babouche Mohamed Seghir – an educator par excellence, and a driving force behind cutting-edge innovation.
21th of October
09:30 Registration
10:00 Discovering treatment sequence. Choice of surgical and prosthetic solution
10:30 Exploring microscopic anatomy & Bone typology
11:00 Immediate post extraction implant placement
11:30 Learning about ridge augmentation vs finding the implant matching the anatomy of the patient
12:00 Coffee Break
12:30 Delving into emergence profile: SSA
13:00 Looking into Pterygoid Implant
14:00 End of event
Info and registration
Ahmad Mosuti
+971 56 177 9722