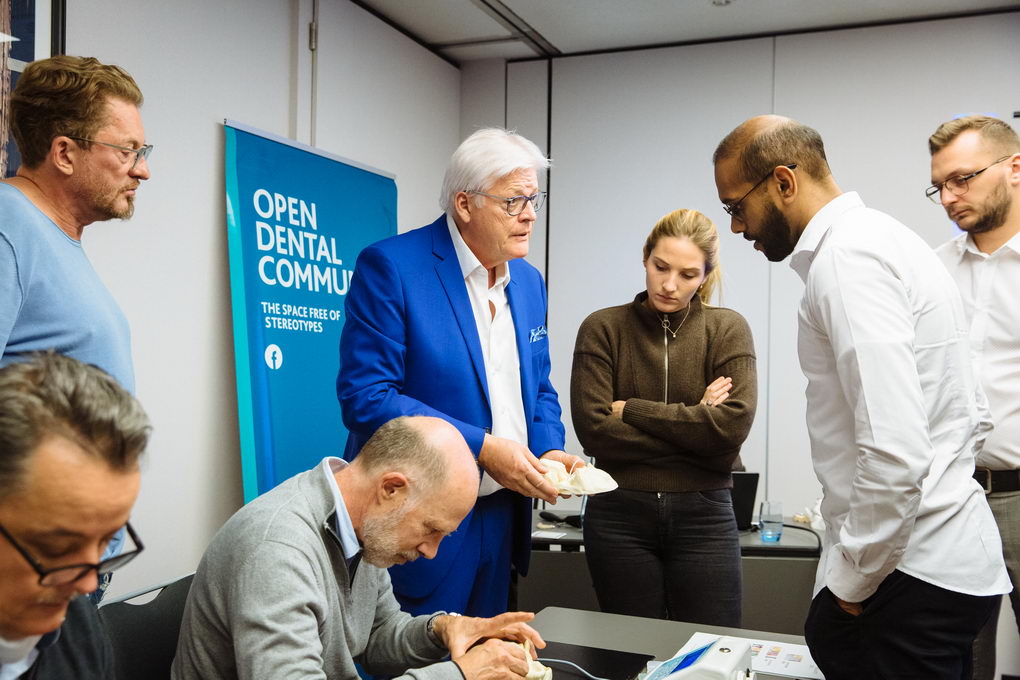 November 13th was an exceptionally educational day in Cologne, Germany, as the event "Successful implantation in atrophied bone. Minimally invasive implantation without sinus lift and bone augmentation" took place. Dr. Henri Diederich, the President of the Open Dental Community, moderated the event, who invited participants to join in for discussions and practical activities. According to the local COVID rules, participants were allowed to be without masks inside the conference room as they were vaccinated.
The pterygoid implant was developed to address the issue of implant restoration in the posterior maxilla caused by the sinus's existence and the restricted quality of bone in this location. Due to its unique design, implant placement in the pterygomaxillary area brings new possibilities for rehabilitating the atrophic posterior maxilla. Moreover, the implants placed in the pterygomaxillary region are at an angle; there is the non-axial direction of forces to the implant. The course was designed for every expert to learn more about anatomy, possibilities of compressive implants and the ability to improve through hands-on experience.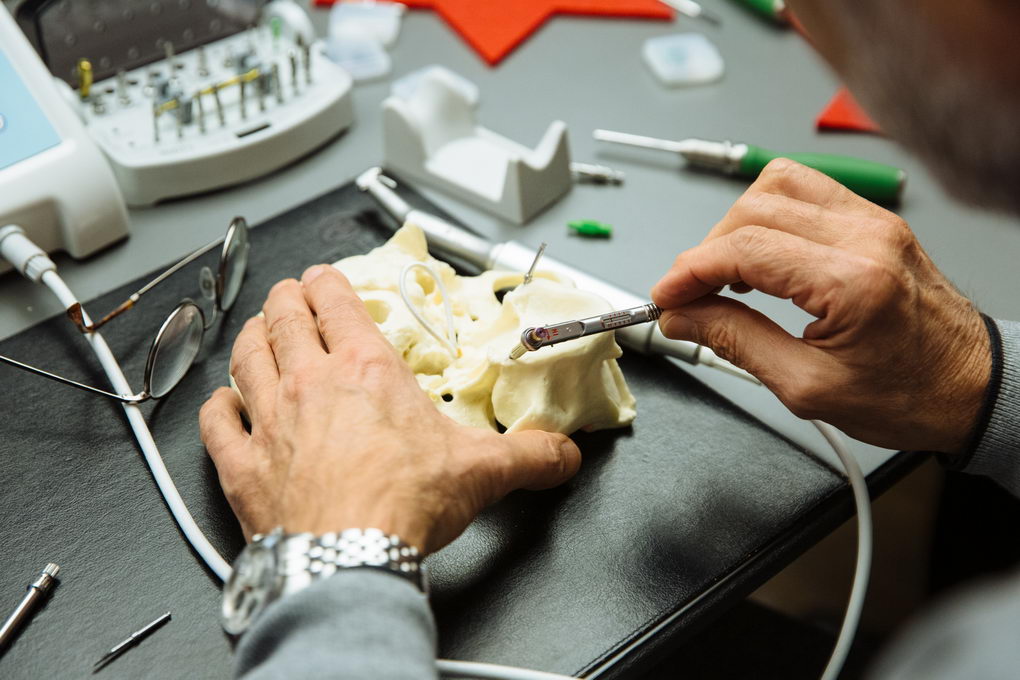 "It's my second time attending this event. Many new cases and examples. Lovely examples of usage of Pterygoid Implants with immediate loading on the upper and lower jaws" – Dr Eric Becker
With practical experience and the aid of professionals creating the academic environment to learn, participants from various fields from orthodontics to implantology expressed feedback about the course being very instructive. Participants mentioned that course can bring new perspectives and increase the knowledge about the usage of pterygoid implants. Furthermore, participants gave input, mentioning the lack of such events in the industry and showing support and willingness to participate in future events of the Open Dental Community.
The event was organized by TRATE Spzoo with help of the Open Dental Community.