With great pleasure, we would like to announce that the Monoblock Implant Academy meeting organized in cooperation with TRATE and Implant Detective and conducted on Nov 16th was a big success. Director of Monoblock Implant Academy Dr. David Valero together with his partner Mr. Jagoba Goikoetxea did a wonderful job making sure that this meeting would be put on the map of Spanish dental implantology events. We hope everyone who attended it with us in the beautiful city of Madrid had an educational, inspiring and entertaining experience.
One of the main objectives of this meeting was to create awareness about the new techniques which are increasingly used in implantology, but are not so known to many professionals and to experience them first-hand. While the other was to promote the debate and standardization of the different concepts and techniques necessary to address clinical cases with the philosophy of monoblock implantology.

We hope we addressed these objectives clearly and created unique opportunities to spark conversations about cases, find resolutions for doubts, share experience and gain new insights.

In the event, our clinical experts shared their vast insights about their experience with ROOTT Compressive and ROOTT Basal implants. Cases on different ways of dealing with bone atrophy, with or without guided bone regeneration, and carrying out immediate loading treatments were presented, and various discussions were conducted to help attendees update their knowledge, develop new skills and learn the best practices. Moreover, the event also became a platform to interact with speakers directly in a relaxing environment.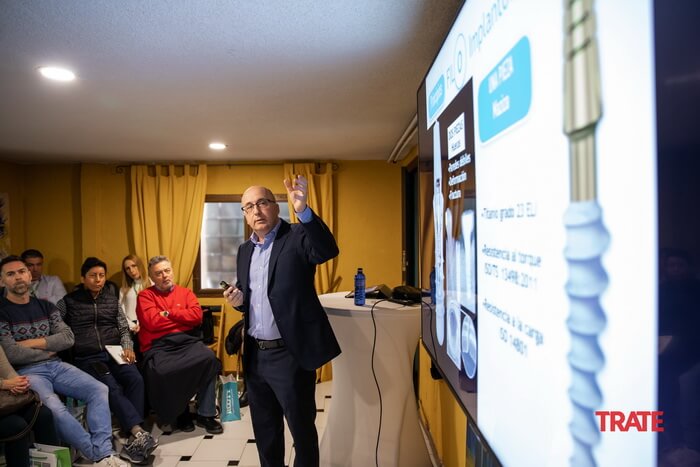 We would like to thank our experts: Dr. Álvaro Bastida, Dr. Miguel Alvarado, Dr. Manuel Espadas, Dr. Jose Luis Antonaya, Dr. Marc Pifarré, Dr. Bibiana García, Dr. Emilio Porcar, Dr. Juan Manuel Acuña and Dr. Javier Torres, for sharing their knowledge and experience.

And finally, we would also like to thank all the attendees who took the time to visit the event and actively participated in the discussions and shared their experience and knowledge. We've enjoyed many inspiring conversations and insights, and hope to meet everyone again in our next events.