When approaching a case, a careful selection of implants is the most critical part of planning the procedure. Here in the ROOTT product line, the most common choice usually is the ROOTT R implant and the simplicity that comes with it. Owing to this, the 4.8 mm diameter R48xx has just been redesigned and offers even more than before. Read on to find out about the great possibilities of this implant and consider it for Your next case.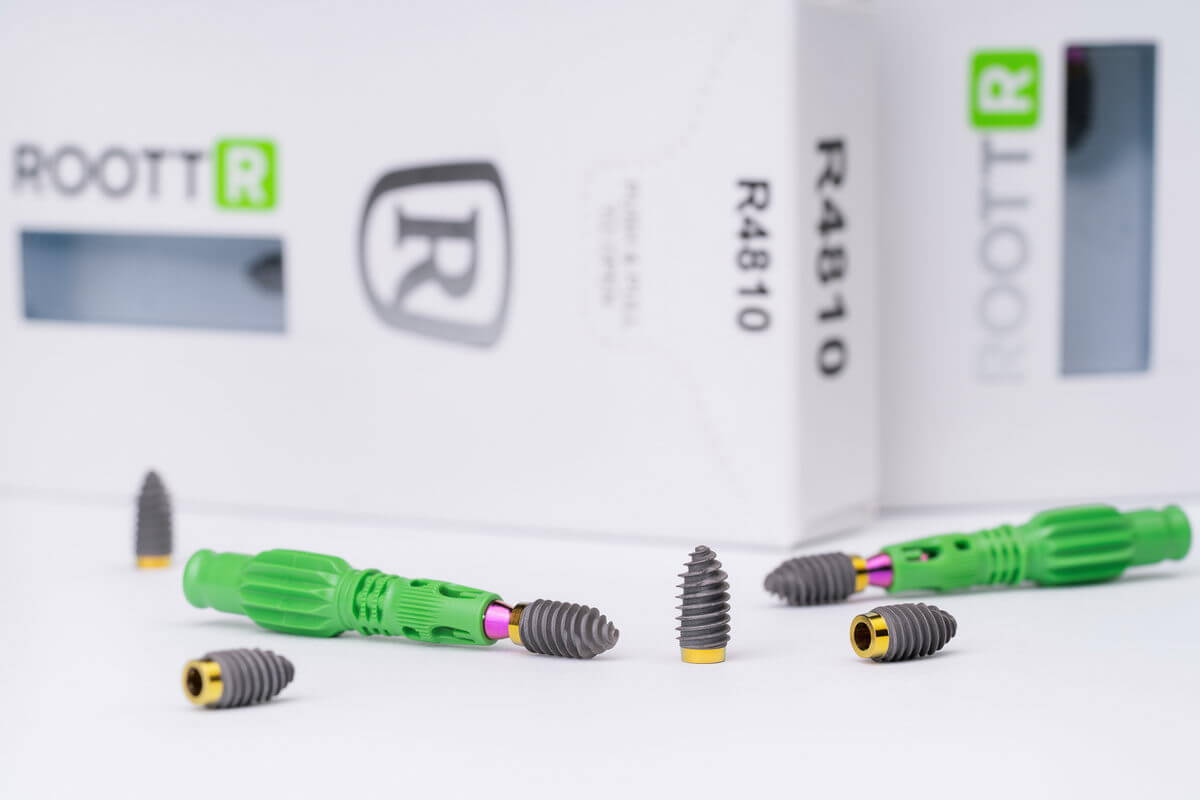 R48xx is a two-piece implant design with a self-tapping thread that provides easy handling, notable primary stability, and better reinsurance in soft bones. In addition, this implant provides a required length range varying from 6mm to 16mm for the needed metrics of the procedure.
Redesigned for better use
One of the main characteristics of R48xx is the power of the micro-rough surface, which results from the blasted thread, granting better rates of osseointegration, directly correlating to healing conditions. Therefore, R48xx is the preferable choice for stability. R48xx is designed in a way to reduce the rates of infection and makes the implant less susceptible making it an attractive option when avoiding the possibility of periimplantitis. The implants' high strength provides patients comfort and simplifies the specialists' work.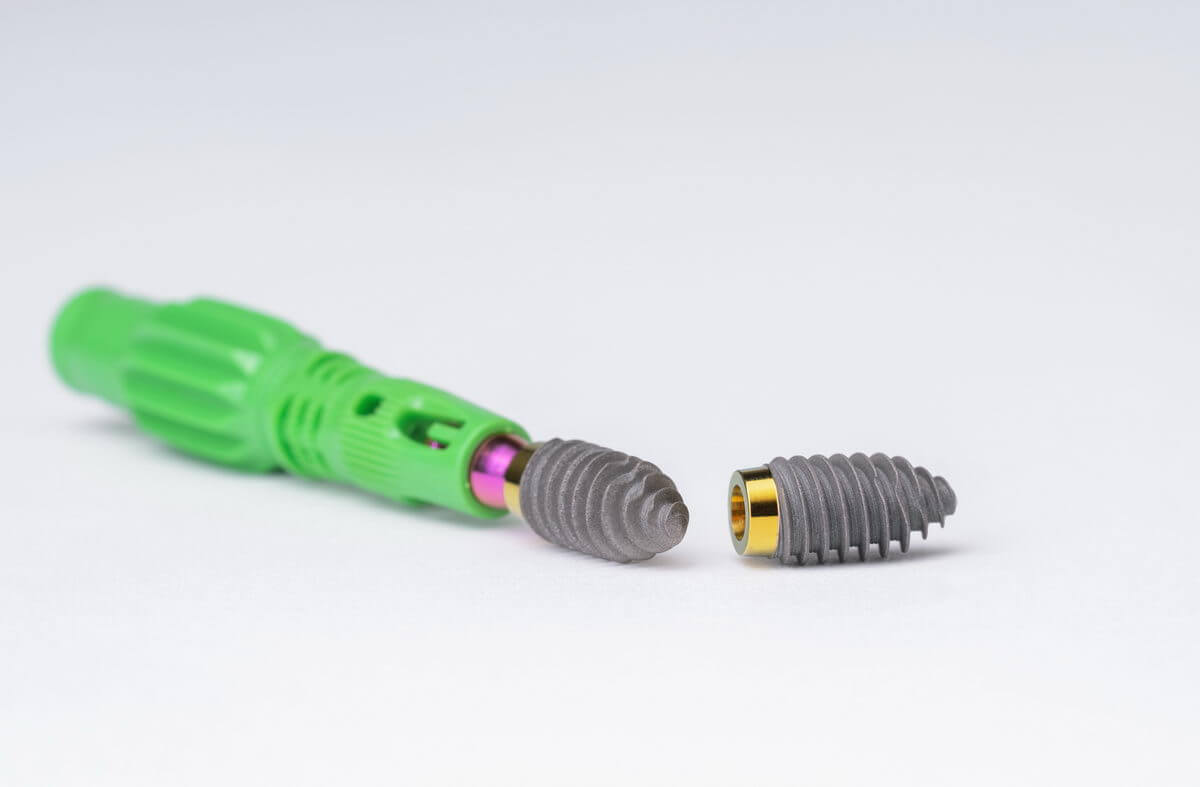 New packaging for an advanced approach
Together with the redesigned implant, it is good news that ROOTT R implants will also arrive in a new packaging. New packaging is in accordance with EU Medical Device Regulation (EU MDR 2017/745) and ISO 20417 standard ensuring clear conveying of technical information and understanding of the intended use.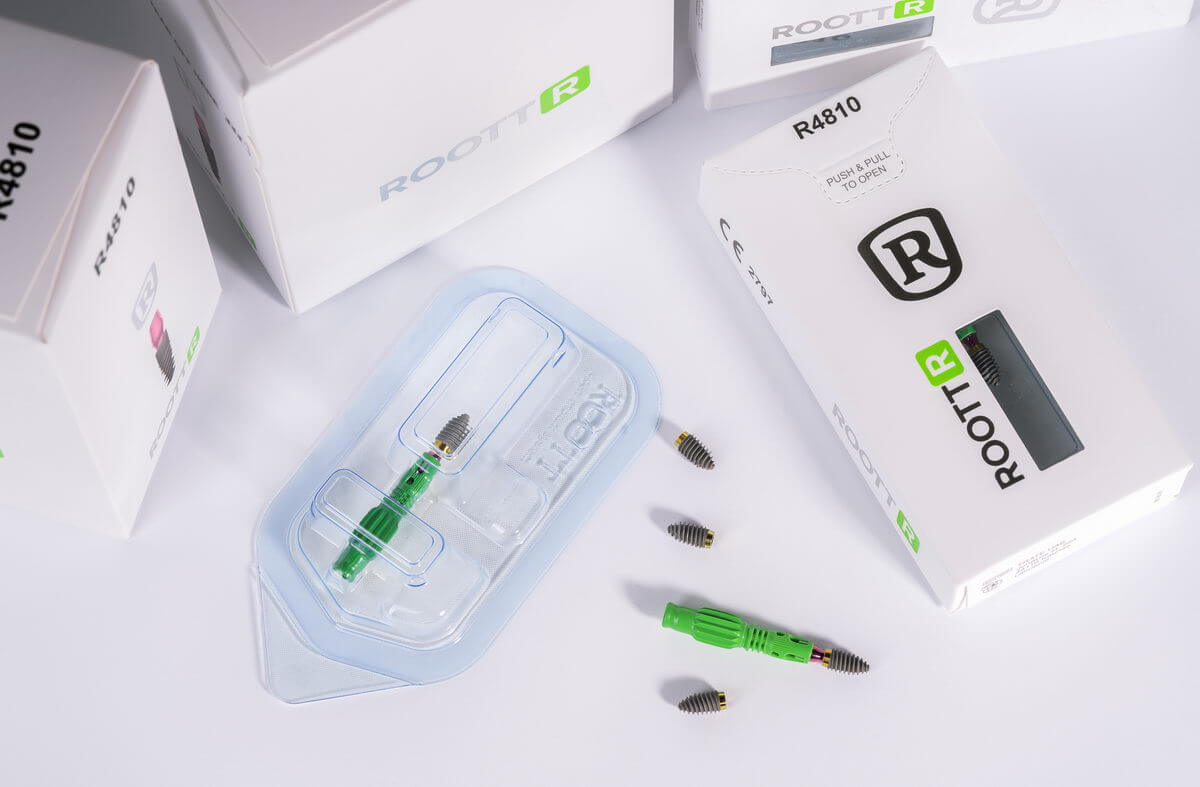 New features of packaging include
Fresh new logo and redesigned packaging of B1 and B5.
B1 has an informative text of what is included in the pack translated into 26 languages.
B5 evolved to have a modern zip-opening approach (easy-opening), making it easier to hold 5 products in Your workspace.
Are you still considering R48xx possibilities? Then, contact us and learn more about the implant, ROOTT products, and much more!