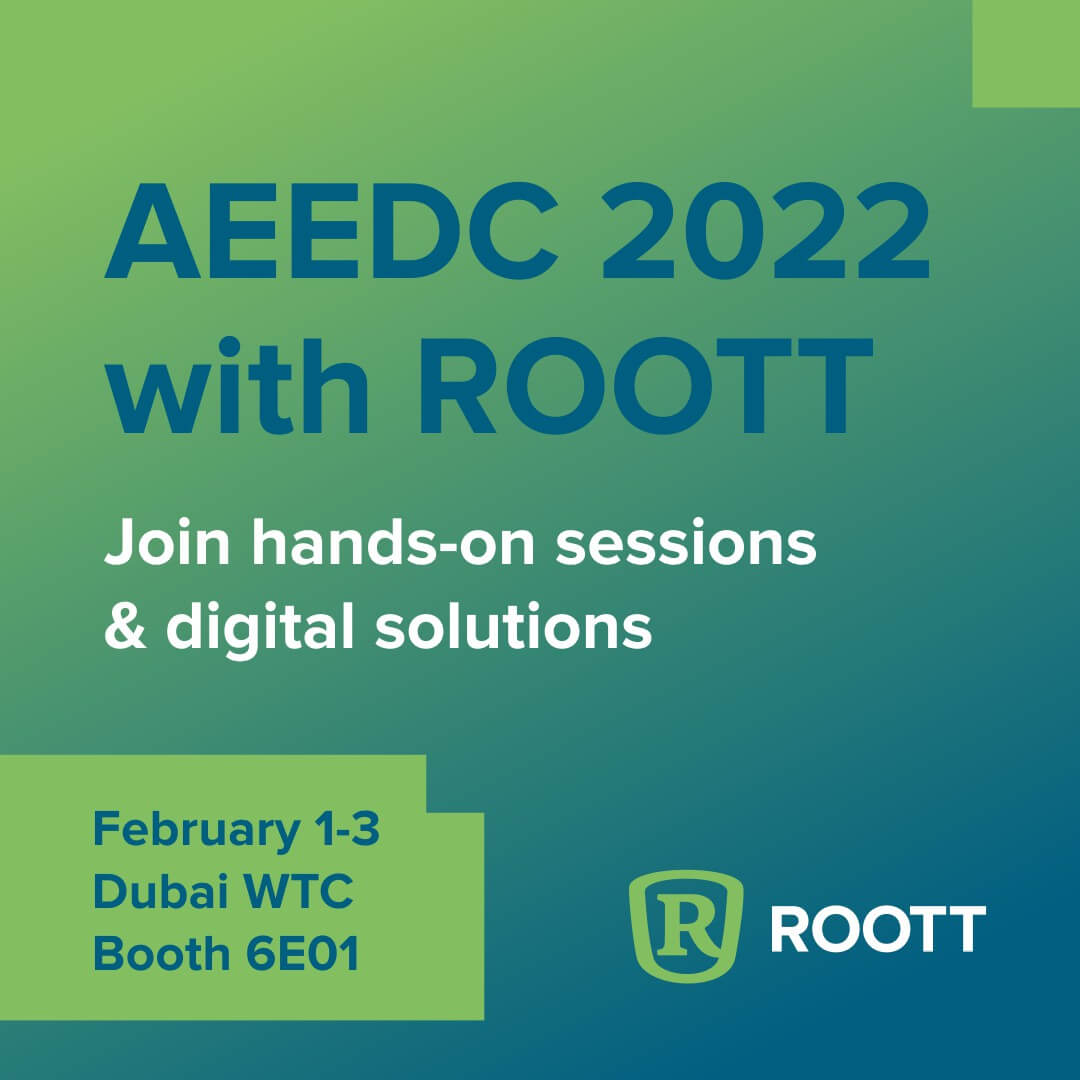 The 26th UAE International Dental Exhibition & Arab Dental Exhibition is considered the world's second-largest dental conference and is by far one of the top dental events in the Middle East, North Africa, and South Asia region (MENASA). The three-day event starts on February 1st 2022, and ends on February 3rd 2022.
The theme of this year event is "Education and Innovation Transfer". As part of the theme, many education events will appear, as well as partners from Open Dental Community, ready to cover the latest trends in the dental industry and inviting for significant discussions and practices.
Every year, AEEDC Dubai unites tens of thousands of competent professionals from the dental spectrum and it's a privilege to participate in this event for ROOTT too. The exhibition promises cutting edge products and innovations from popular and newer brands and becomes a platform to demonstrate and present the future steps in dentistry.
This year at ROOTT stand, we want to ensure the values of openness by creating the environment to get closer to ROOTT and strengthen the bonds with our clients, providing them access to our ideas, perspectives, as well as to product specialists, research and development representatives. There will also be the opportunity to meet delegates from distributing and subsidiary offices.
During the expo, we wish to meet many new faces and catch up with the partners and contacts we already know, as we aim to provide the ultimate hospitality at our stand and make sure you get the opportunity to learn about our products and prospects first-hand. As we have presented ROOTT renewed in the past expo, we continue to travel further, showing our traditional approaches, digital library and future possibilities.
ROOTT team stands tall by helping specialists to reach higher standards, create new possibilities and make our vision come true with joy and a smile. Together with Open Dental Community, we provide advanced training, seminars and events to support our customers and build the bridge to their success in dental implantology and we invite you to consider joining the ODC Congress 2022 on January 31st in Dubai, Conrad.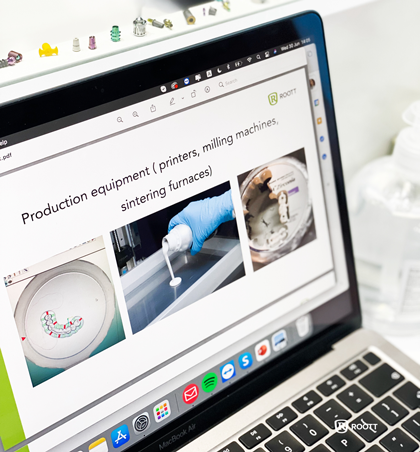 Not only there will be a possibility to get to know in-depth information about our product line and core products that have proved themselves over time, but also you will get an exclusive chance to see our upcoming addition – guided surgery demo kit, which will unveil a beginning to next step in ROOTT, providing in-depth diagnostic evaluation advances, benefits in comfort, planning and outcome. It's an opportunity to know everything about this guided surgery development, and our representatives will cover the most important bases and instructions at AEEDC.
In our stand, you can get to know the broad product line, meet and consult our brightest Key Opinion Leaders and get valuable experience that provides an opportunity for specialists to grow further professionally through trying out themselves and witnessing the training of professionals. We invite you to be present at hands-on demonstrations featuring product lines of ROOTT C, M, P and ROOTT R and get to know the in-depth insights and practices by specialists in getting the best results, positive outcomes and possibly broaden your understanding of product features.
Innovation in the digital age allows us to showcase our progress in digital tools and availability across all the platforms we come across. For years, we worked with our partners and community to establish the importance and means of digital workflow based on our core simplicity value to bridge the way for more accessible and practical solutions in the dentistry industry.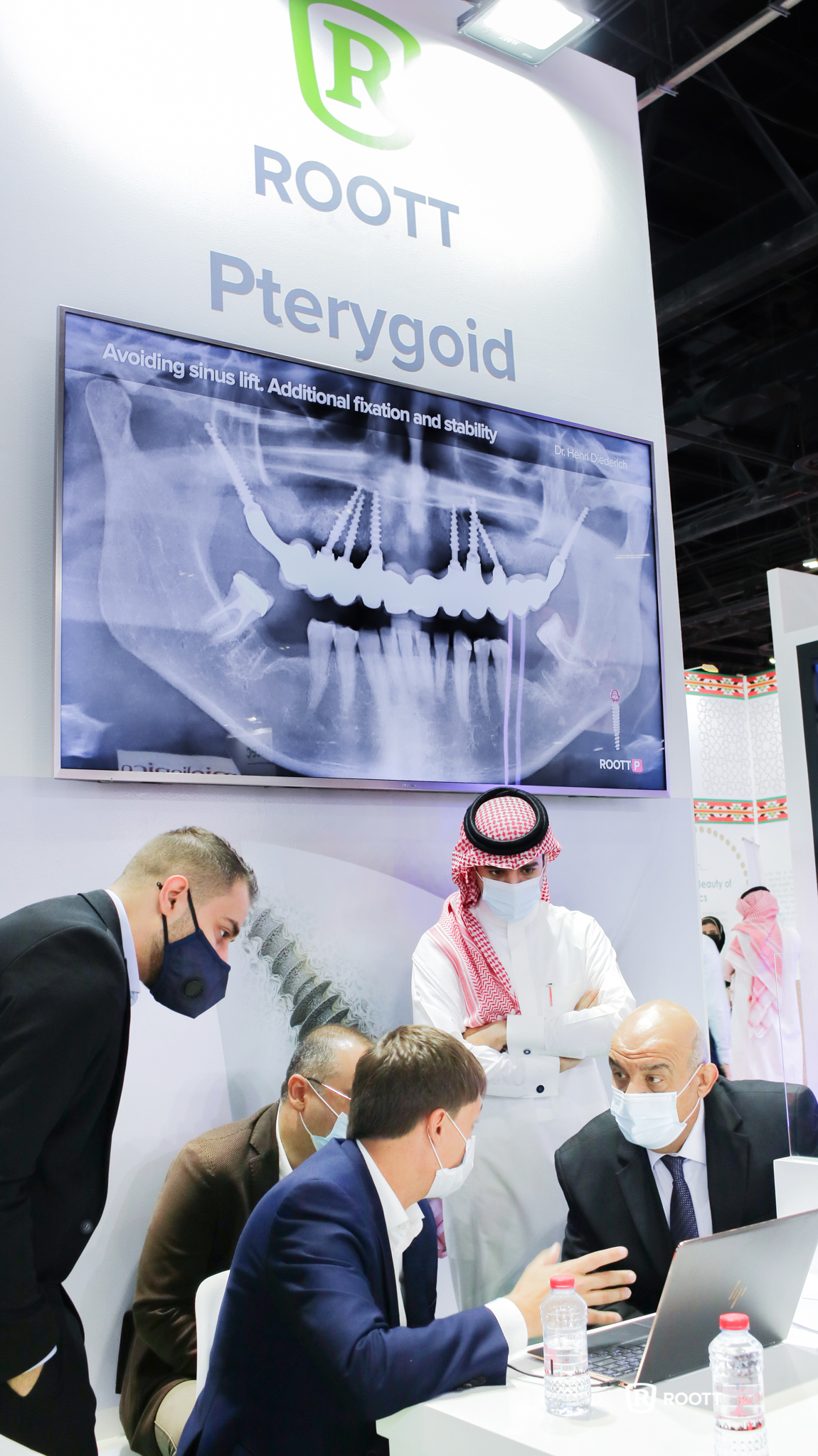 We hope to see you at booth Hall 6. 6E01 from February 1st to 3rd, 2022.
Learn more information about it ODC Congress 2022 on January 31st in Dubai, Conrad