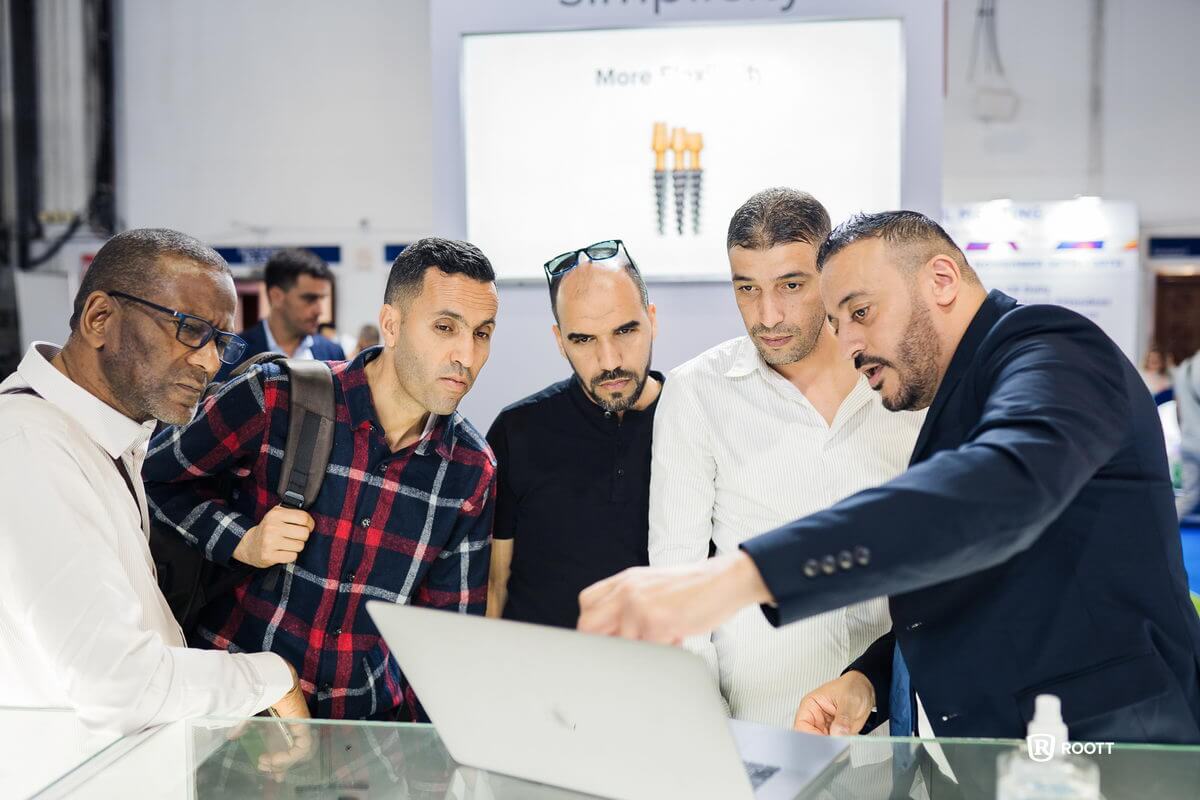 ROOTT Dental Implant System, a leading manufacturer of dental implants, recently participated in the UAE International Dental Conference and Arab Dental Exhibition (AEEDC) 2023 – the most prominent dental expo in Dubai. AEEDC is an annual event that brings dental professionals from all over the world to showcase the latest products and services in the dental industry. This event, held in Dubai from February 7-9, 2023, is the most significant dental exhibition in the Middle East and North Africa region, attracting dental professionals worldwide. This event is an excellent opportunity for ROOTT to connect with dental professionals, showcase its latest products and innovations, and learn about the latest trends and developments in the industry.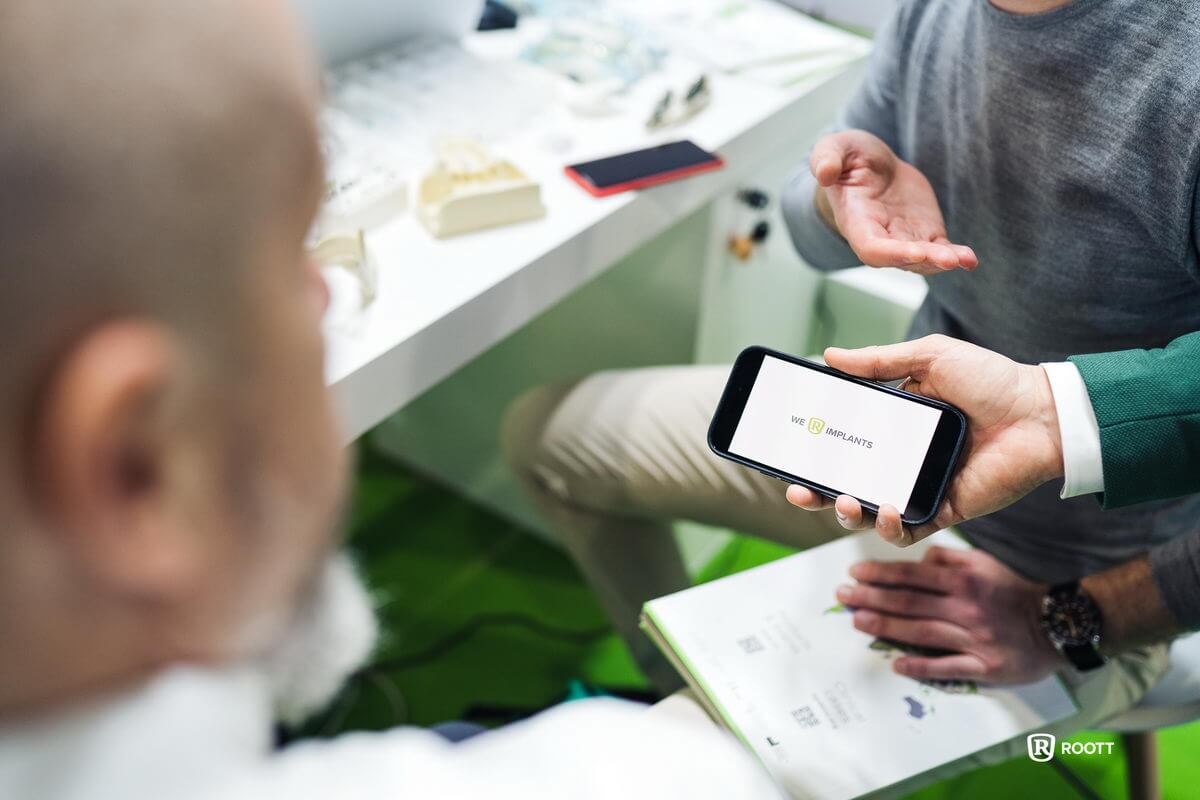 ROOTT is a renowned brand in the dental implant industry, offering innovative and reliable implant solutions. The products are designed with the highest quality materials, ensuring the best possible results for patients. ROOTT is committed to research and development, continuously improving its product offerings and keeping up with the latest advancements in the field. ROOTT implants are easy to use and navigate, with simple drilling protocols and corresponding contours for each implant size, making procedures more efficient and ensuring patient satisfaction. With a team of expert Key Opinion Leaders and supporters, ROOTT is dedicated to helping dental professionals enhance their practice and patient care, therefore participating in AEEDC is one of the great chances to get to know the team behind the brand and see firsthand the new and exciting products we have to offer.
High professionalism at the stand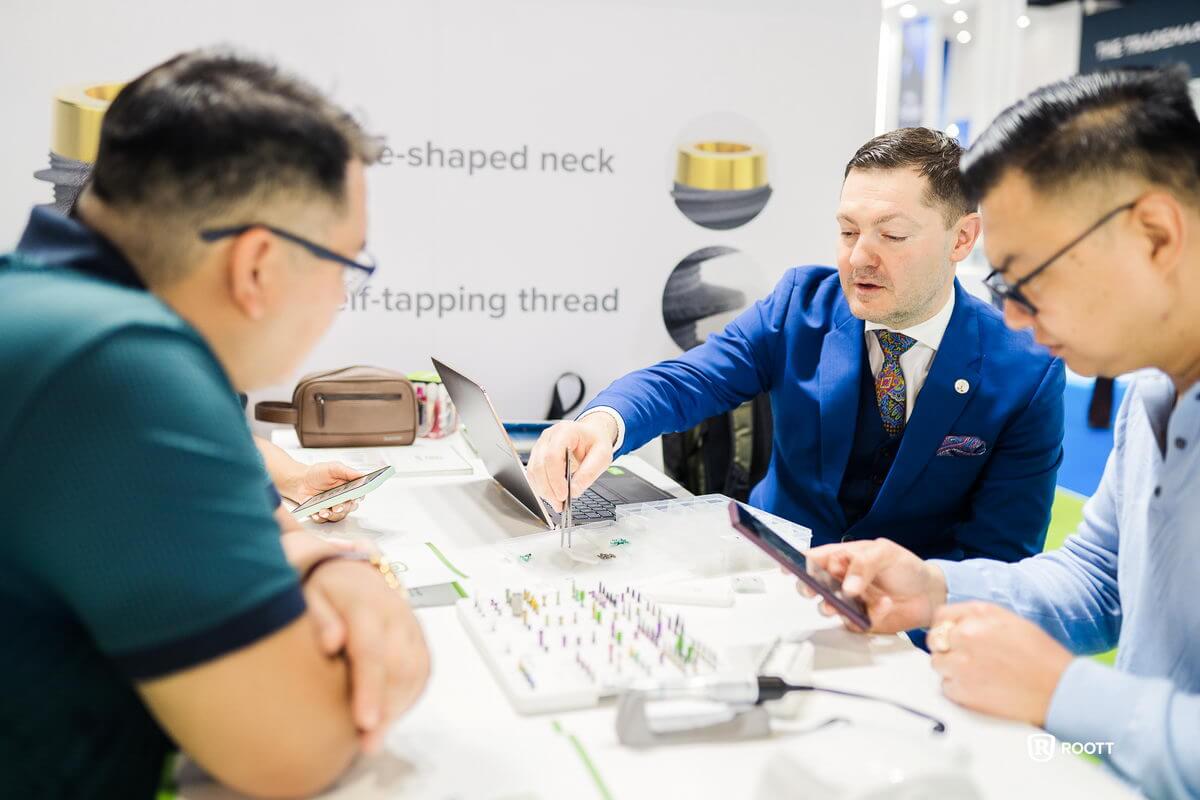 At the ROOTT stand, attendees had the opportunity to meet with a team of ROOTT collaborating specialists, who provided dedicated product consultations throughout the exhibition. These specialists included Dainius Karpavicius, Tomasz Cegielski, David Valero, Mohamed Babouche, Abduljaleel Azad, Alexandre Rovisco, and Daniel Saad.
The ROOTT stand at AEEDC 2023 showcased a wide range of products that spanned the different areas of our expertise.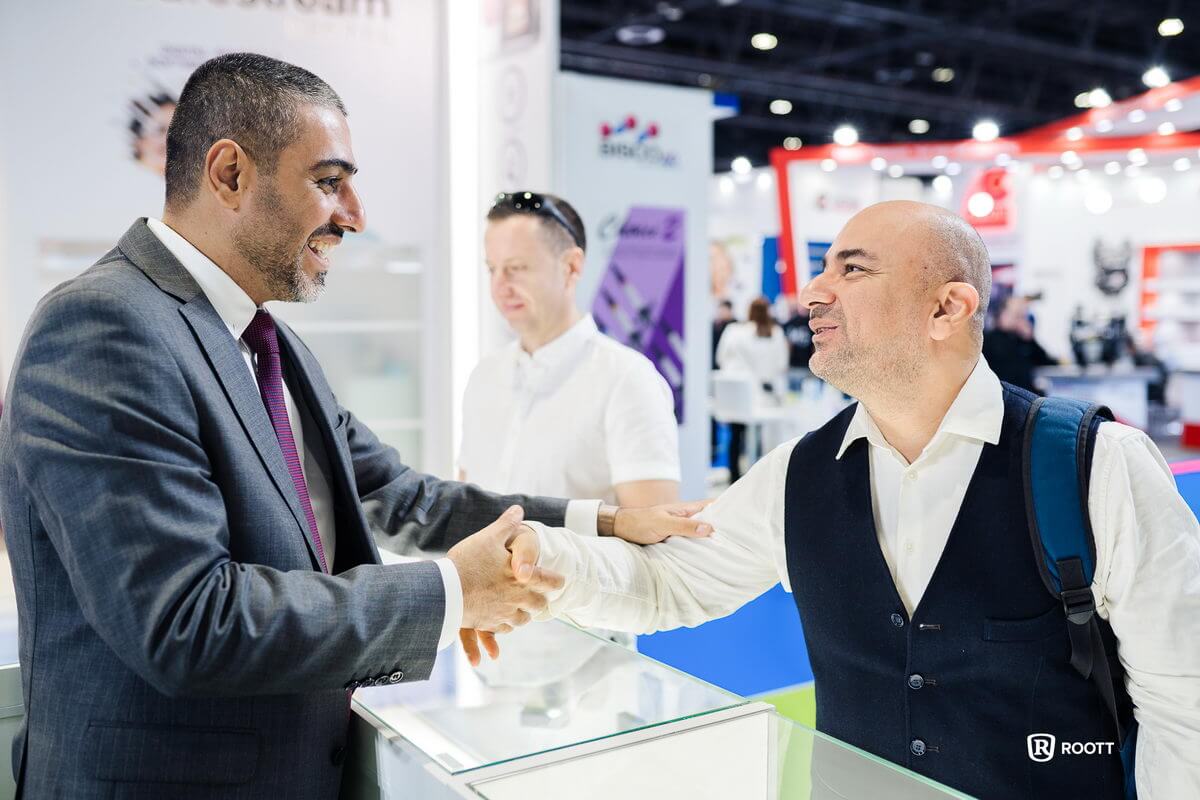 Every ROOTT collaborating specialist had a dedicated product that they consult on during the exhibition:
ROOTT R – Dainius Karpavicius, Tomasz Cegielski
ROOTT C – David Valero, Mohamed Babouche
ROOTT M – Abduljaleel Azad, Alexandre Rovisco
Digital – Daniel Saad
New products – more opportunities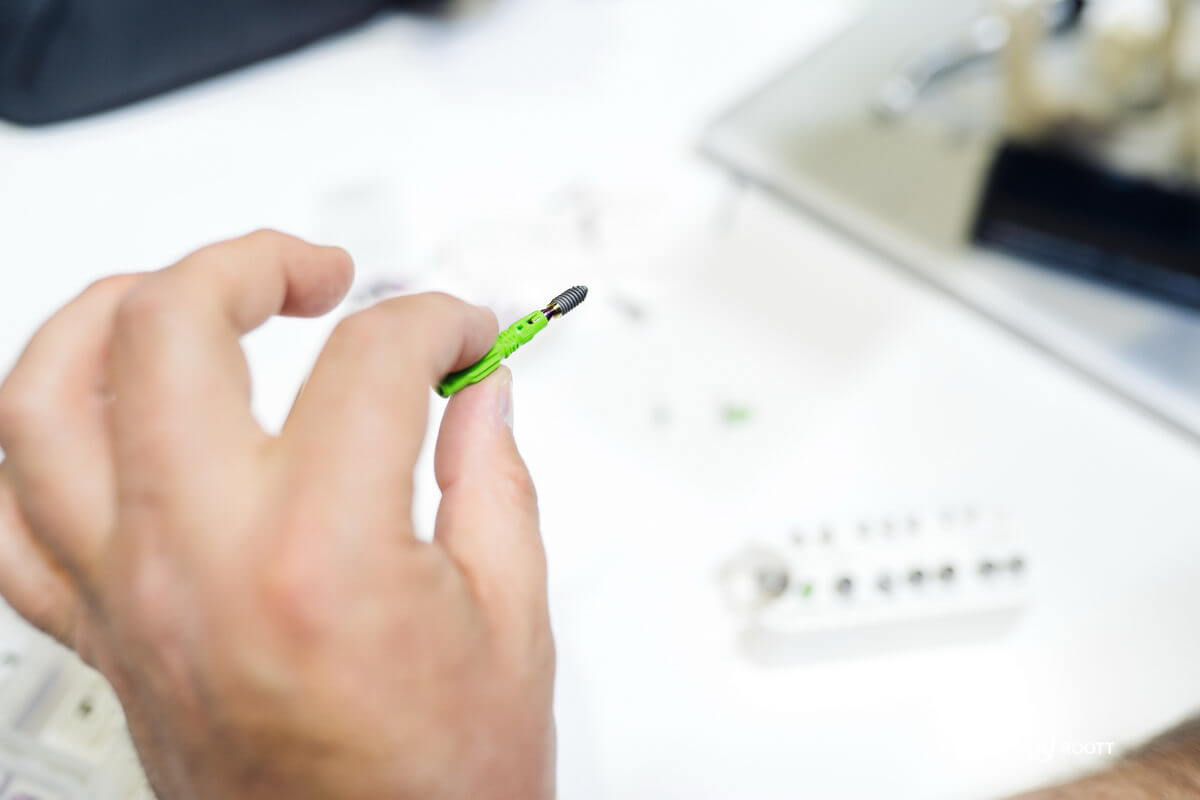 The ROOTT stand showcased several new products, including the R42xx and R48xx two-piece implant designs with self-tapping threads, which provide excellent primary stability and better reinsurance in soft bones. Additionally, attendees got the chance to see the new abutments for the Sirona Cerec system – ATR1-4 on display, specifically designed for digital solutions in implant creation, reducing time and costs in the milling process.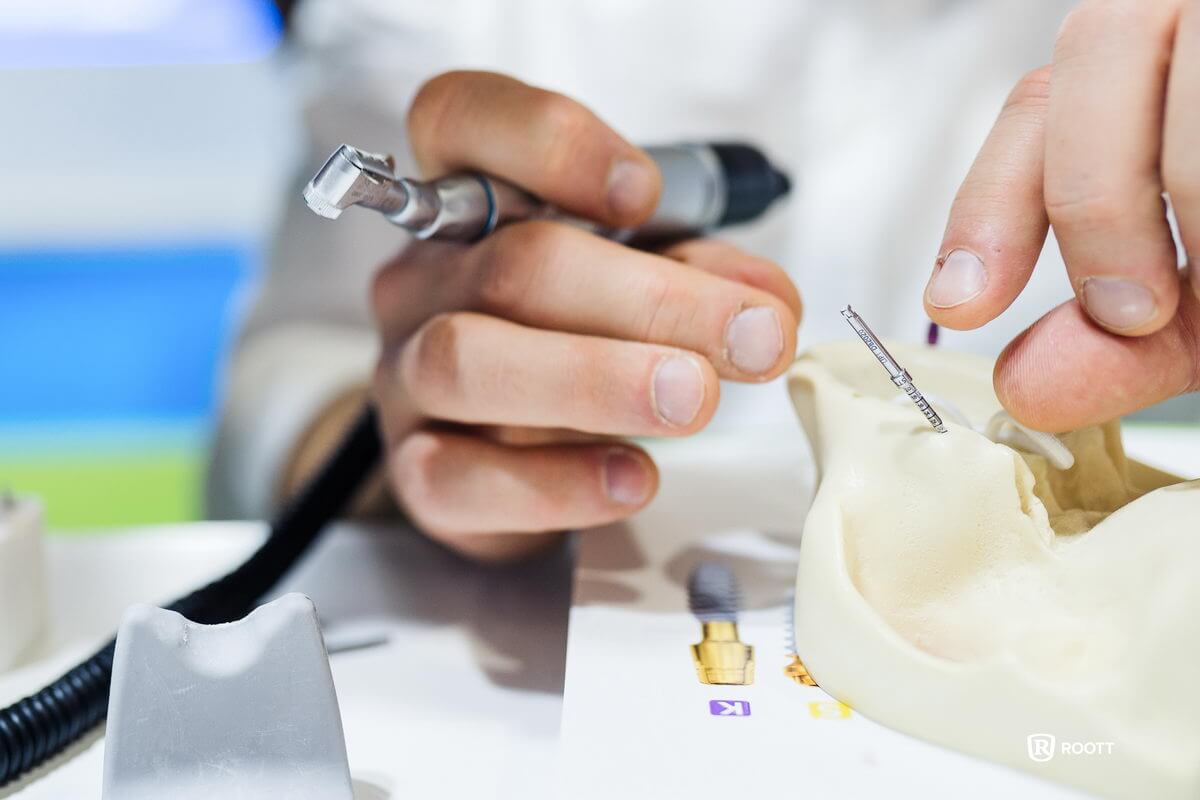 The ROOTT team also showcased their new stainless steel material SR extractor, R customized drills, and the updated SD, SDL implant drivers, which included a hole on the head for working in distal places with insufficient space for holding a screwdriver with fingers.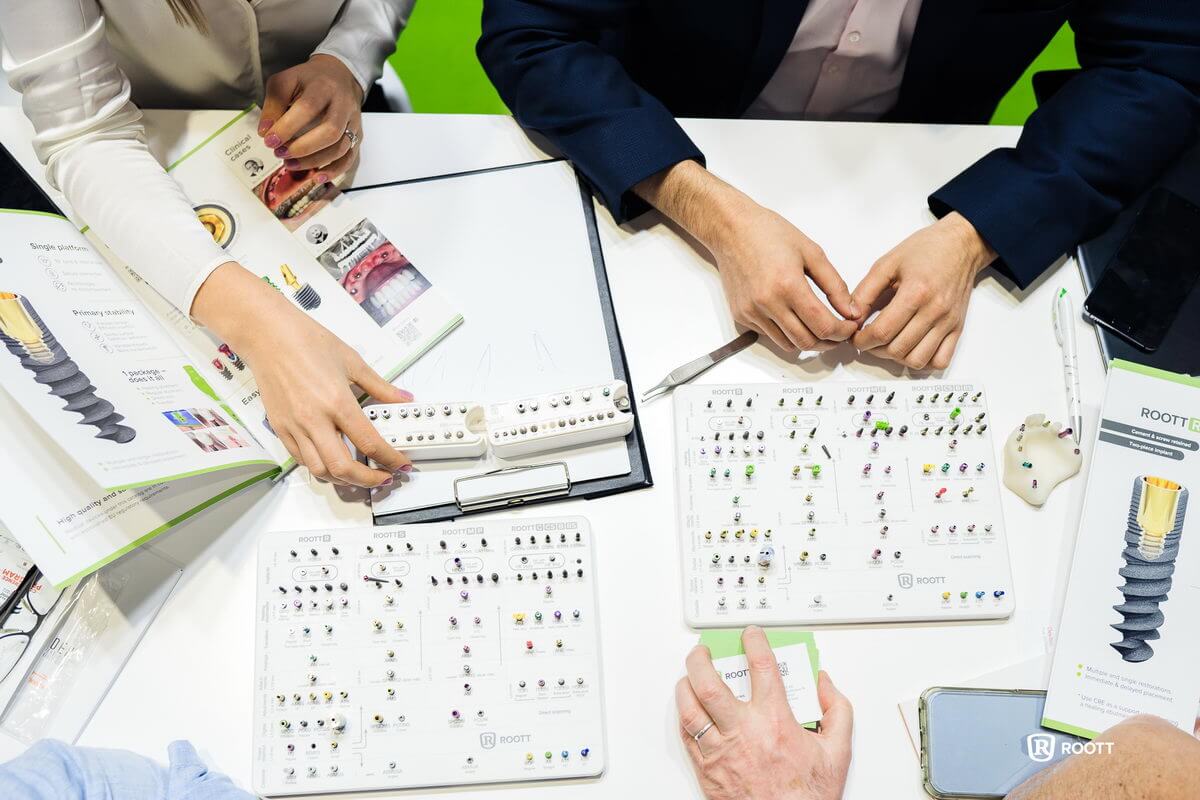 Other new products showcased at the exhibition included the surgical cassette TRR-mini and TRS, updated surgical cassette TRS-mini, plastic holder PHFCM, implant analog for K, IAK, implant driver HE, ITHEH, and transfer for K, TOK. Attendees had the chance to experience these products first-hand and learn more about how they could improve and upgrade their work.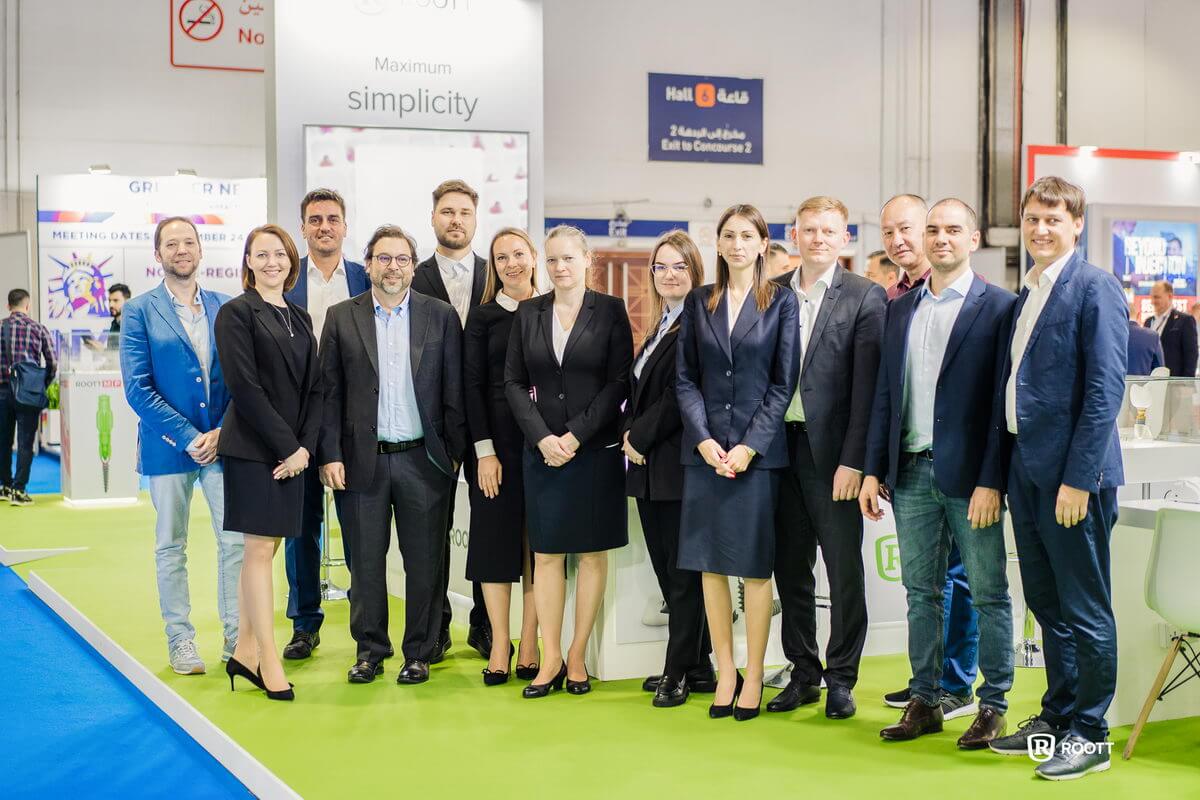 The ROOTT team was thrilled to participate in AEEDC 2023 and meet with clients, partners, and audiences who attended the event. It was a valuable opportunity to discuss the latest trends, innovations, and the future of the dental industry. The ROOTT team was grateful to everyone who visited their stand and tried their products in a live, hands-on experience. In addition, we were pleased to see professional specialists, assistants, and representatives. The team also expressed gratitude to their team of representative specialists – Key Opinion Leaders, who spent their time sharing professional insights and helping others learn more about the ROOTT Dental Implant System. The event left us with great memories, and the ROOTT team looks forward to participating in future dental exhibitions and conferences, continuing to offer high-quality dental implants and innovative products to the dental community.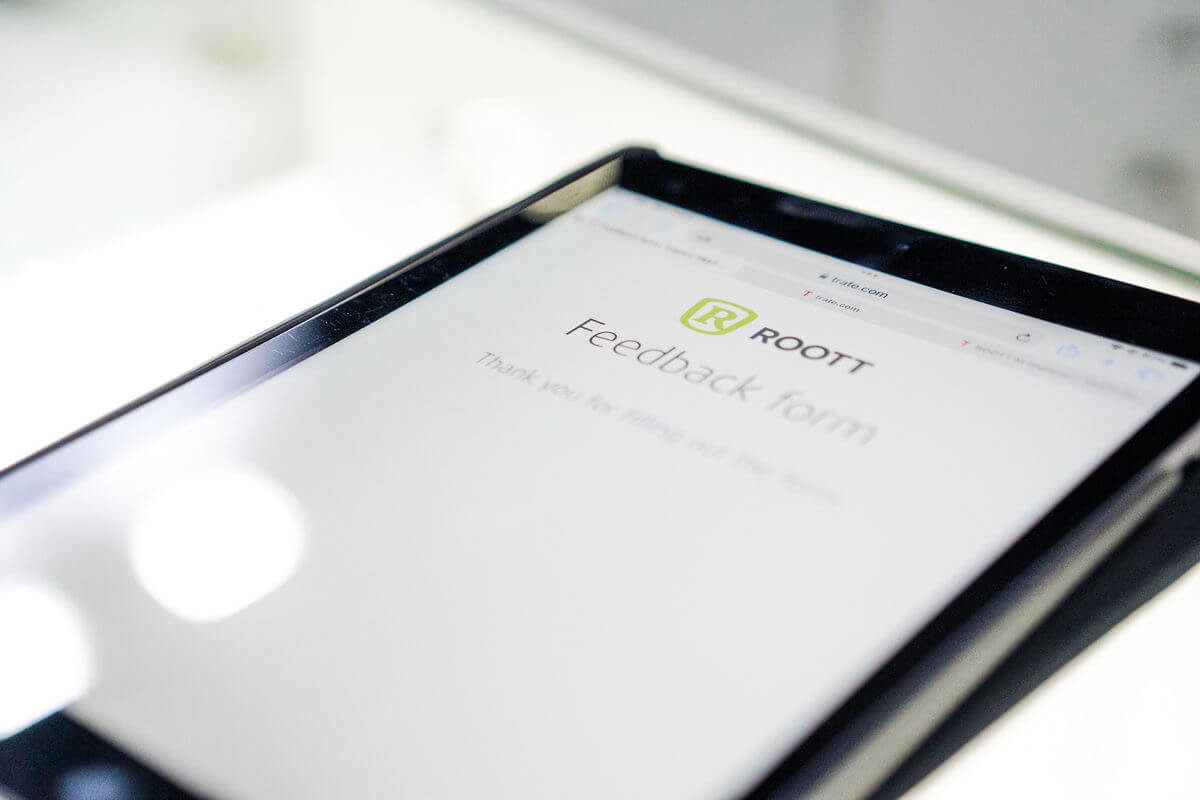 In addition to our physical presence at events like AEEDC, we encourage you to stay connected with us virtually through our social media channels and website. By following us on social media, you can stay up-to-date on the latest news and product releases from ROOTT and engage with other members of the dental community and us through articles and events. We believe in building solid relationships with our clients and are committed to offering valuable professional development and growth opportunities.