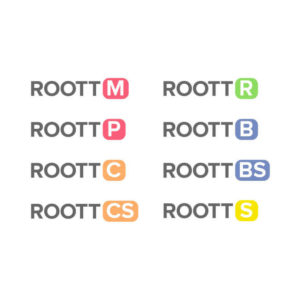 The year of 2021 is an impactful period which inspires us for evident developments and changes. Since the influence of our products is becoming apparent and leaving a mark on a worldwide market, we are ready to shift to more constructive representations, reinforced communication and greater standards. Our mission is not only to present our first-rate products to the market, but also to do it in the most efficient and effective way by implementing the principle of simplicity.
We have been keeping up with dentistry for all of our product's for years, doing our best to produce something innovative and easy to handle. By searching for developments, productivity integrated with simplicity and directness pushes us forward.
For a couple of months, we poured our souls and hearts into creating a new equivalent image of who we are, our beliefs and core intentions. And now we are presenting brand new innovative names for ROOTT products. By that, we are confident of achieving simplicity not only in the usage of products but also in their identity. During ten years of TRATE expertise, we are able to display our best products to the dentists with deep proficiency and solid in-depth research, which is a fundamental aspect for the production of the best ROOTT products. From now on with new names, fresh image, greater standards.
Implants
We are stepping forward by creating brand new indications, which will not only impact the recognition of products, but also make dentists' lives easier and simplified communication.
In order to grant straightforward perception of products, implant categories' names are standardized with the brand name ROOTT and key letter of the previous names. For example: Two-piece Rootform implants are now indicated as ROOTT R, Compressive – ROOTT C, Compressive MS – ROOTT S, Compressive S – ROOTT CS, Compressive M – ROOTT M, Compressive MP – ROOTT P, Basal – ROOTT B, Basal SS – ROOTT BS.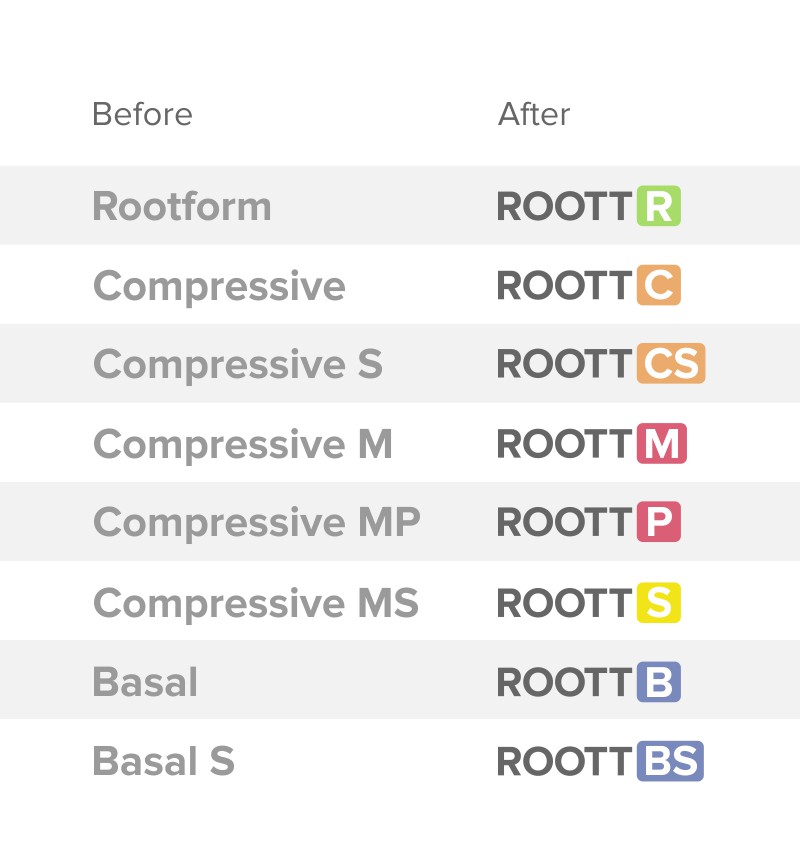 Other products
Instruments, drills and superstructures will also have some changes in their titles. The major motivation for these updates was to keep up with market standards and communicate with the world easily. We are updating our products' names by implementing the definitions, which are widely known in this market. Additionally, we added implant categories' key letters by the name of the product to reduce the time it takes for our specialists to recognize which cassette is appropriate for which implant category.
Universal tools suitable for all product categories will henceforth have a capital letter U from now on.
Healing abutments. To move forward with ROOTT products, the "gingiva former" name has been changed. The term "Healing abutments" is widely known in dentistry and to reduce miscommunication between specialists, we stand tall for the term which we think is more user-friendly: the word "healing" in the near word "abutment" perfectly portrays function of a particular product.
Cassettes. By changing the Trays' name into Cassettes, we are willing to achieve complete clarity and simplicity among dentists and our partners. Since the name Cassettes is recognizable in dental society as user-friendlier
Implant drivers, previously known as "insertion tools". From now on, a simple, easily understandable name with indications of the implant category M, P, C, CS, S, B, BS.
All Instruments', drills' and superstructures' name changes are listed below: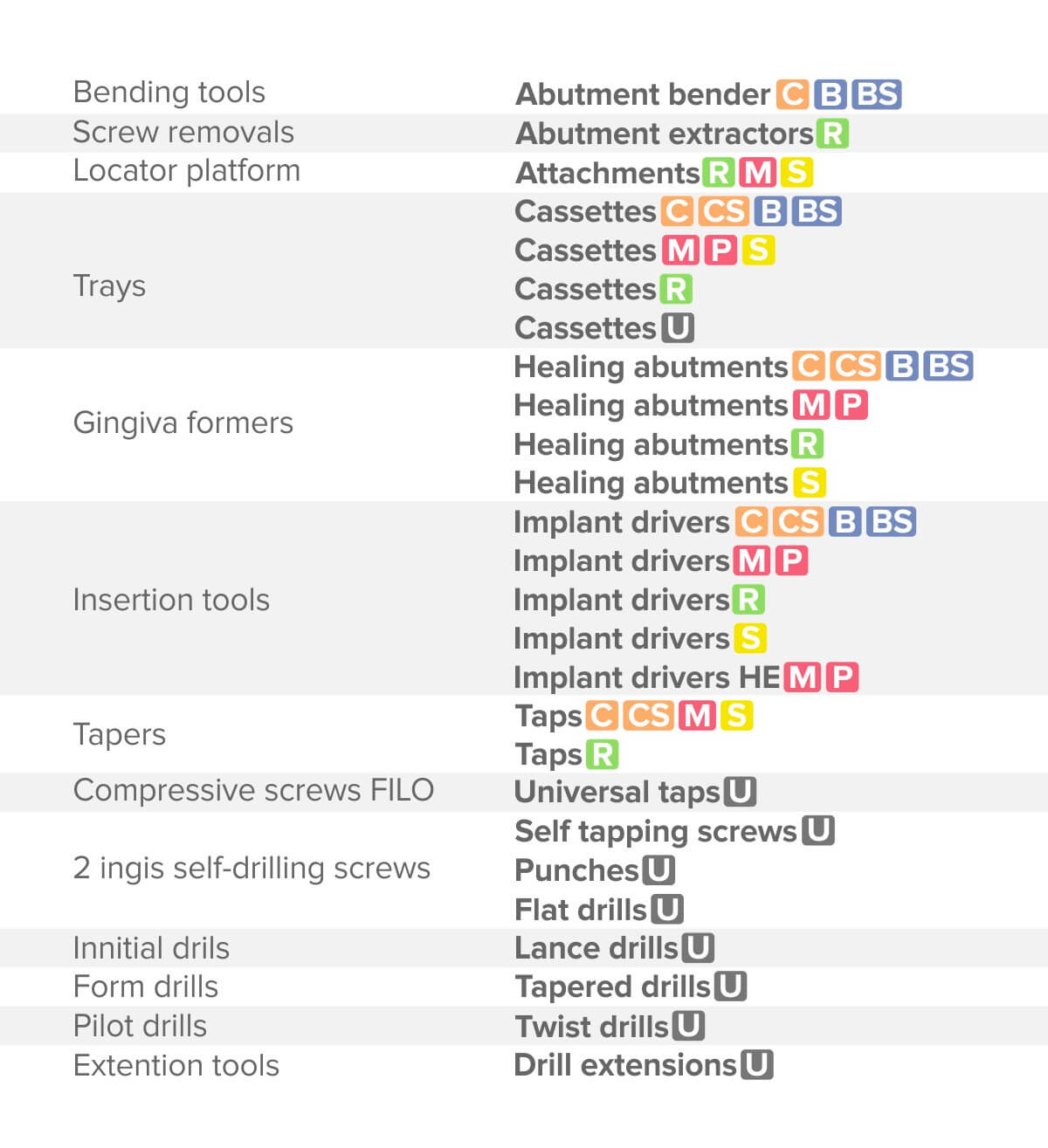 Yet by changing our product names, we will continue to commit to our customers and provide the same, or better, level of professionalism you have experienced and we'd like to take the opportunity to thank our loyal customers and business partners for your trust and friendship in business.
Our business associates who are now using the ROOTT products logos and icons in their publicity materials are encouraged to ask their local official for the revised product name guidelines.