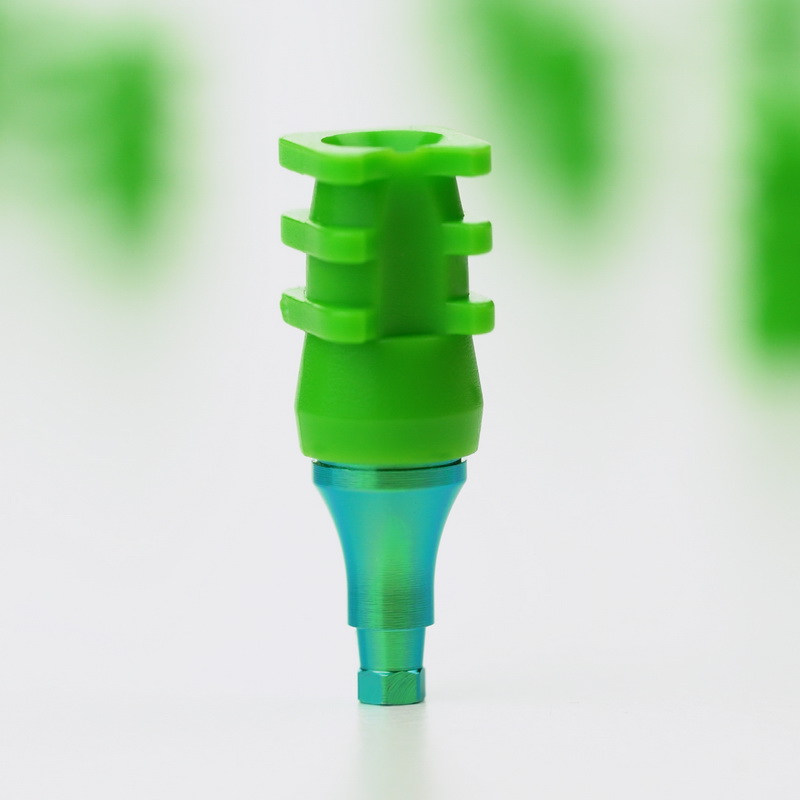 Accuracy is important when transferring implant position, right?
ROOTT introduces TR -TC Transfer for closed tray technique.
Accuracy
Conical connection together with hex allows to transfer the exact position of the implant into the laboratory model.
Precise fixation between transfer and cap with a click by the inner ring also provides accuracy when transferring implant position.
Simple removal
with SR instrument eliminating undesired force on the implant in case of extra fixation.
Optimal size
Is used when there is insufficient clinical height in the distal parts of the upper and lower jaws and when implant axes diverge by up to 20°.
The semicircular cutout matches the anti-rotation slot and allows several transfer caps to be placed in a narrow space.
Supplied with SL8 laboratory fixing screw.
Easily manual tightened.