Today we would like to introduce you to a new method to achieve successful retention. In addition to classical cement and screw-based methods, we are proposing you to get acquainted with the Conometric Solution.


What is the conometric solution?


Conometrics provide a way to retain prosthesis, additional abutment modifications, without the need for cement or screw. Conometrics works on the principle of frictional contact and elastic deformation of the connecting coping. These and other numerous factors ensure the best biologic and prosthetic outcome. When using a Conometric prosthetics solution with patented lifting technology for multiple-unit restorations there is no need to use more screws or cement. It has an easy but strong telescopic fixation.
Two main components of this method are Implants of ROOTT open implant system and telescopic caps – titanium or PEEK.

The telescopic caps range


TCE (titanium) or PCE (PEEK) telescopic caps were created in order to manage the prosthetics that are fixed on the abutments of dental implants. They allow to take the prosthetics off without damaging them when needed. Also, they allow to deep the edges of a dental prosthetic into the gum. The prosthesis can be taken off if cleaning is needed and after it put back into the mouth. It is a so-called reverse conus or telescopic fixation, otherwise known as The Conometric Solution.

Advantages of Conometrics:

– Retention without screw or cement
– Fast and easy chairside solution
– Efficient and cost-effective
– More comfort for the patient
– No residue cement
– Easy to remove



Titanium TCE caps
available in various sizes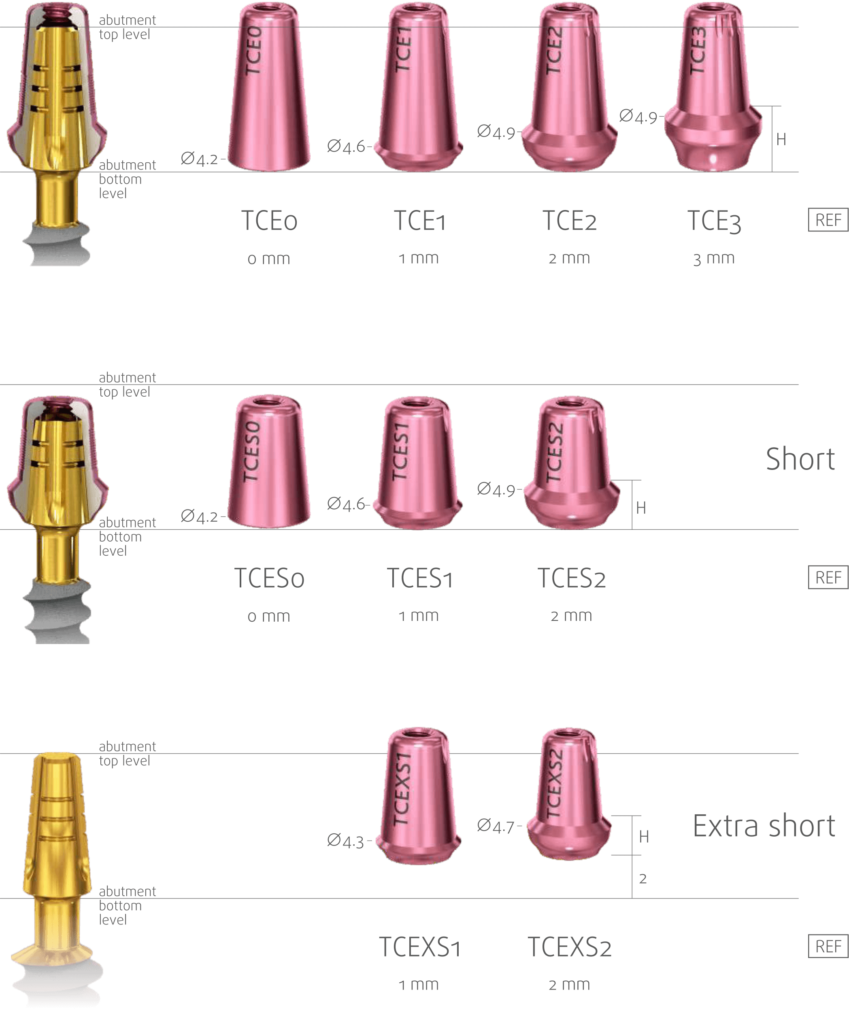 Ready to try the Conometric Solution?


Join Dr. Dainius Karpavicius on his signature course.
Learn the advanced techniques and best practices on how to fix dentures without cement and screws.
Enjoy the unique experience of professionally organised training in small groups of 6-10 professional participants:
Practice on jaw models with real conometric fixation
Analysis of different clinical cases & applications
Choosing the right implants & components
Study how to place Pterygoid implant
Observe real live surgery