Sometimes things go differently than planned, and You have to think really well about how to approach certain situations, procedures, or solutions. However, when life happens, the best thing to maintain is order in the surrounding workplace. That is why You should take a look and consider TRS.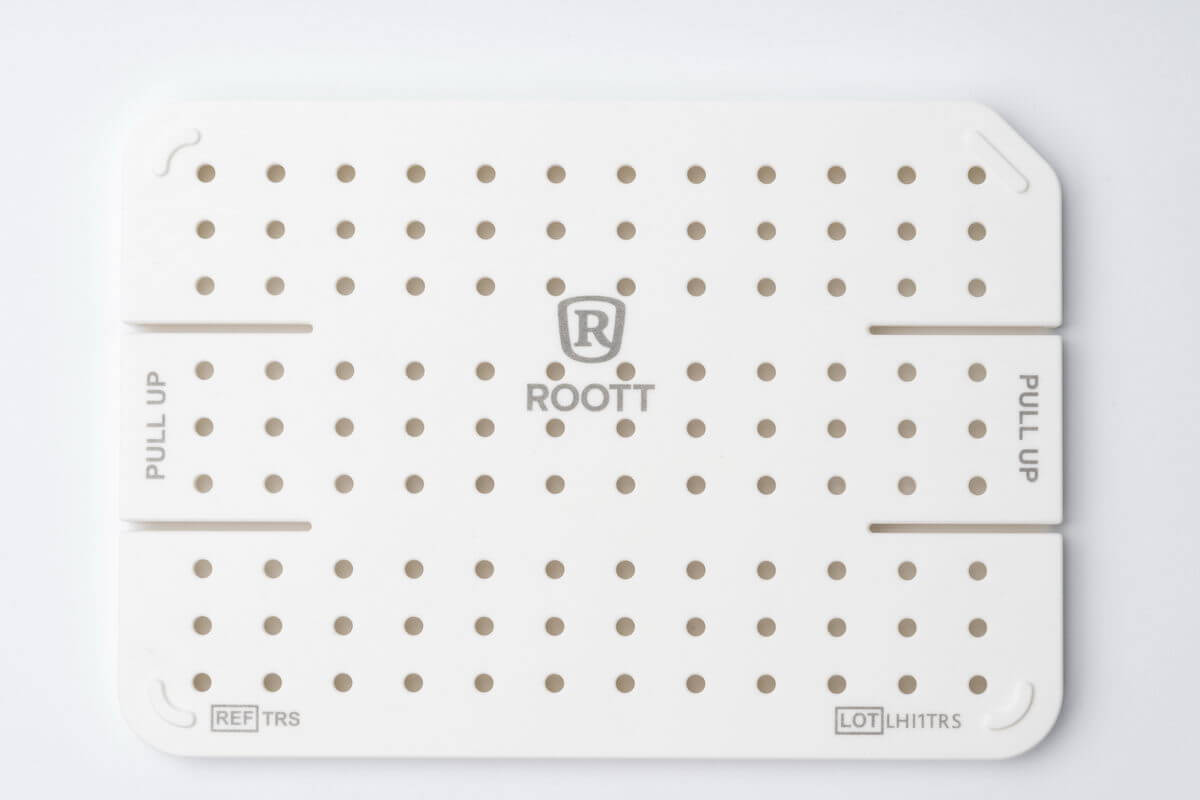 TRS cassette was designed to simplify your life with easy disinfection and practical design. Each tool is sold separately to complete the cassette in accordance with individual needs and get a unique experience while using ROOTT and its instruments.
For those who are just testing or have less need to implement, ROOTT also offers TRS-mini – a compact version of TRS with renewed design to make your work simple and easy to navigate. In addition, it is compact and easy to carry, making it an excellent tool for organizing your workspace and instruments on a smaller scale.
Our trusting specialists have already integrated TRS into their routine, and this versatile cassette is the optimum approach to an organized environment. As ROOTT continues to develop and improve, we would like to present a renewed and fresh TRS design to you, which will make Your workflow more fluent and consistent.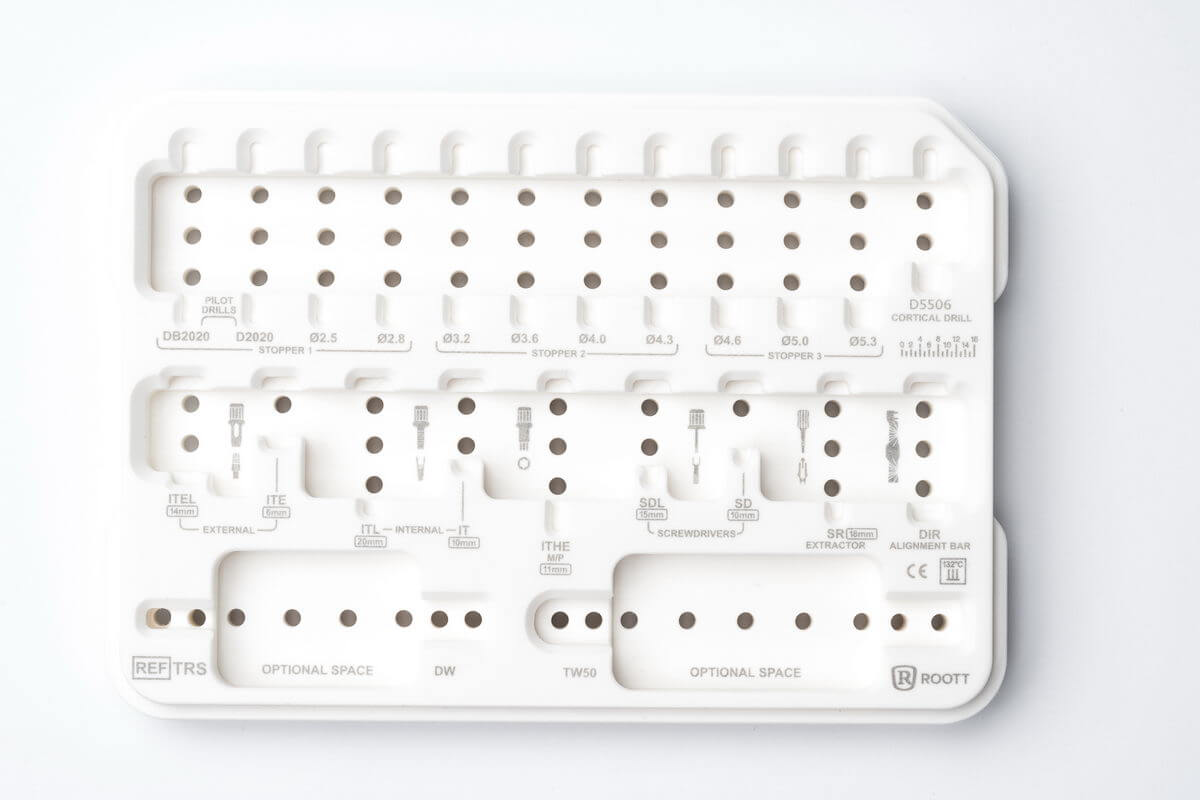 Recognizable tools with laser-marked titles for smooth procedures
Comfortable handling due to ergonomic design
Stable-fitted tools for safe transportation
Single-handed opening mechanism
Convenient bundle of tools
Drill length check
ROOTT team has gathered insights and feedback to improve TRS and elevate it to the level of specialist needs.
The new design of TRS allows keeping redesigned versions of SD/SDL screwdrivers and SR extractor to match with the demand of dental practice.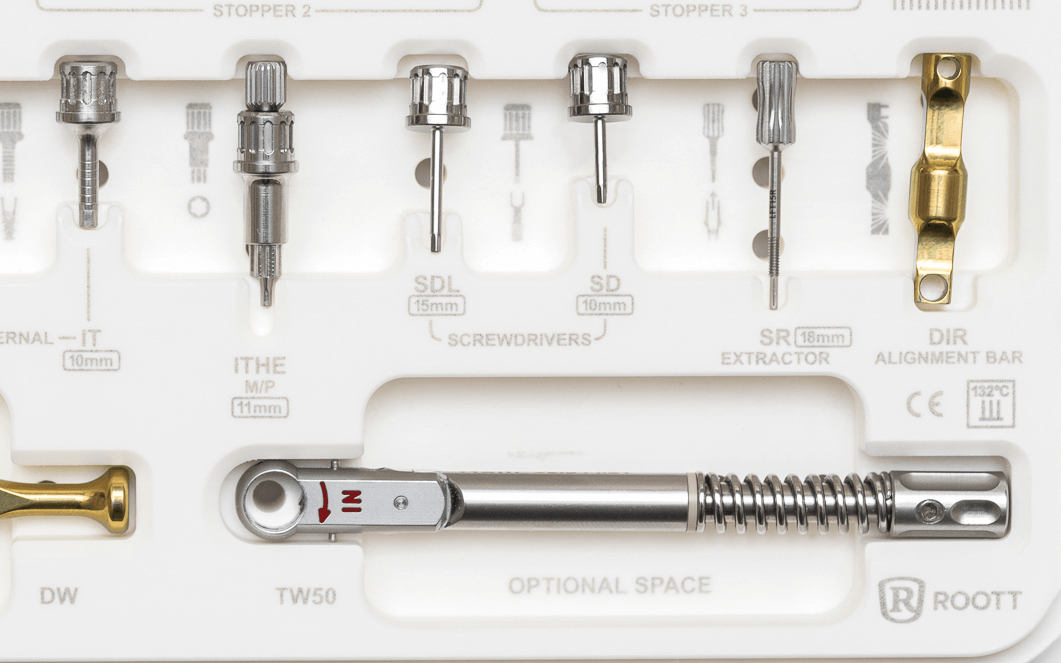 The new design of SD/SDL screwdrivers includes a hole on the head and working together with implant driver handle – helps to reach distal places where there is not enough space for holding a screwdriver with fingers. Also, the cone at the end of the screwdriver's neck has been removed and the working part of the screwdriver has been elongated for comfortable use.
For more information please read our previous publication: SDL – a new approach to comfort
SR extractor also has been changed for a better performance. A previous version of the SR extractor was made from titanium and it was anodized in green. In order to make this tool low maintenance and durable, the new version of the SR extractor is made from stainless steel.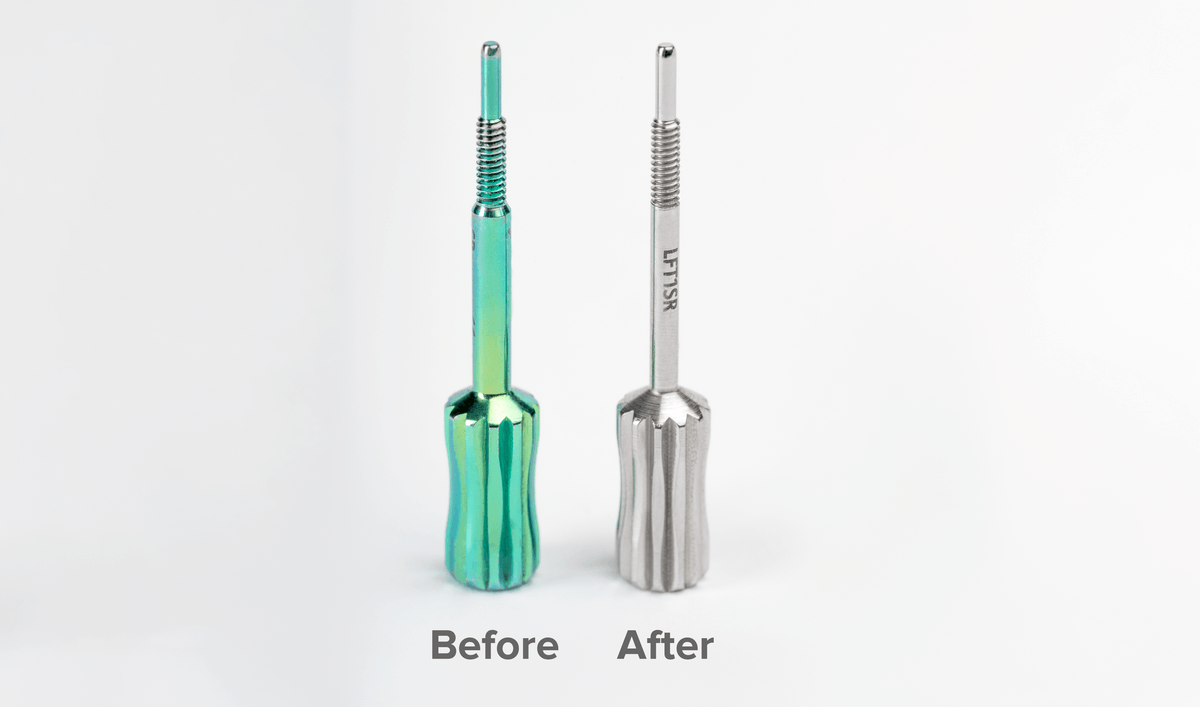 The changes are related to the improvement of the product and do not change the usage guidelines. It is worth noting that disinfection and sterilisation processes also remain the same.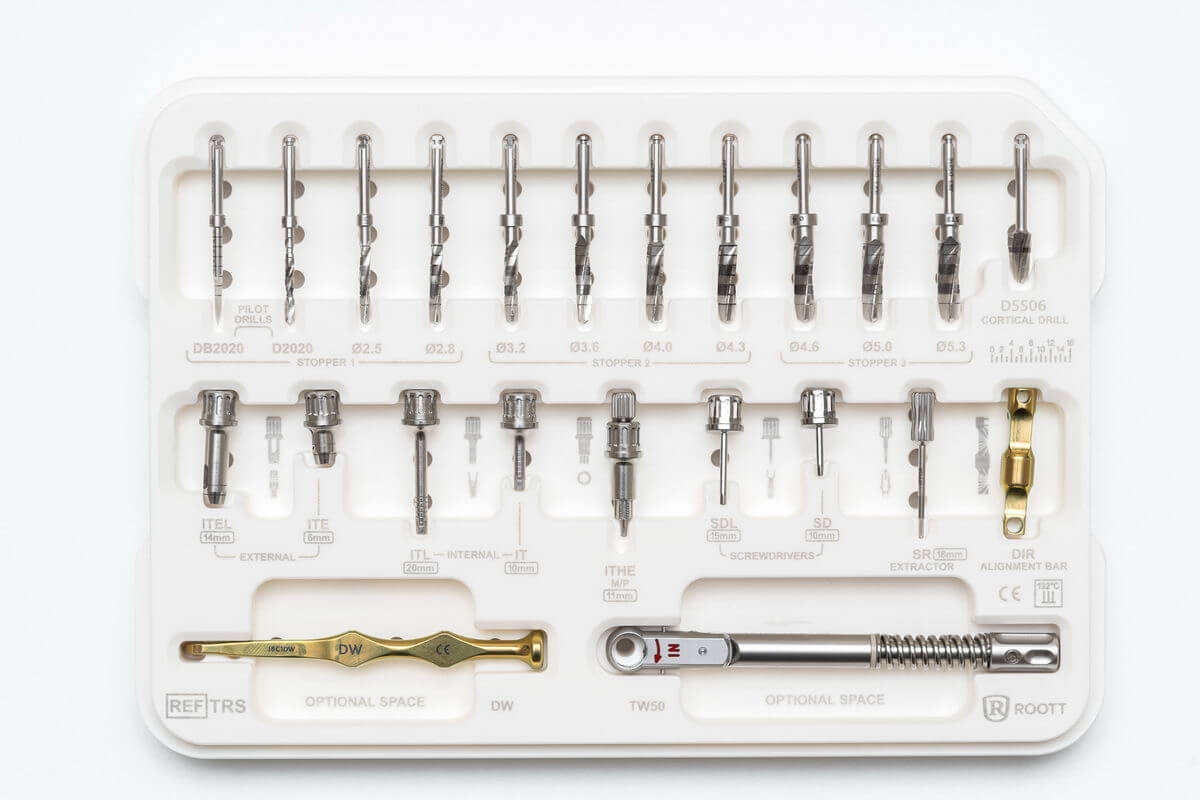 New TRS will be available to order very soon, and we are glad to announce it to our customers as we know specialists greatly anticipated this change. We are thankful to everyone who has shared their interest, and we guarantee more developments of ROOTT products coming soon.
We highly recommend you to read the instructions of the TRS and TRS-mini before using them: