First of all, we would like to say "Thank You!" to everyone who visited us at the AEEDC exhibition and stopped by to say hello and have a hands-on experience with the ROOTT Dental Implant System.
From June 29th to July 1st, AEEDC (UAE International Dental Conference) gathered over 55,000 visitors and participants from 155 countries from all around the world. The 25th edition of the event reached $3.8 Billion of business deals and provided enormous value from the 173 scientific sessions presented during the 'AEEDC Dubai' conference.
Despite having fewer visitors than usual, due to the pandemic, the importance of the event did not change a bit. This year's event was very special for our company. We had the opportunity to show the participants our rebranded look of ROOTT, present new and upcoming products that will help solve demanding clinical cases and show the new ROOTT Digital library.
Hands-on experience
We were one of the few exhibitors who brought a full range of products to this exhibition so that doctors and dental technicians could have hands-on experience, consult with our Key Opinion Leaders, see the benefits of the ROOTT system and get all the answers to their questions.
We've had clinical advisors at our booth, who have been working with ROOTT implants for many years and have accumulated vast experience, and have solved many demanding clinical cases using one-piece and two-piece dental implants. We have invited them specifically to share their knowledge, show clinical cases, explain the solutions used, and portray the unique capabilities of their techniques. The lectures given by our doctors were fully booked and huge interest was shown for one-piece implants with telescopic fixation and pterygoid implants.
New year, new ROOTT
As we have already mentioned, this year had a lot of changes and exciting opportunities for us as a company. The ROOTT Dental implant system that you all grew to know and love, has changed its look. New names and logos were introduced.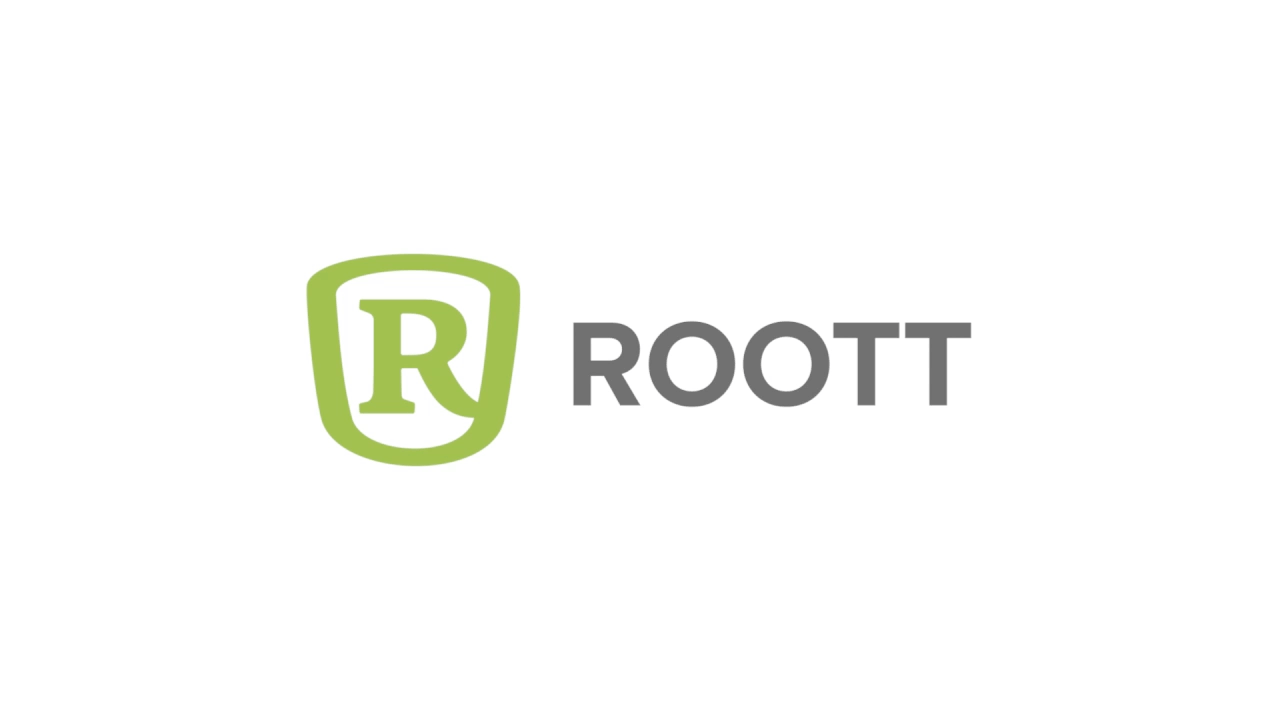 To complement the new look of ROOTT – we introduced several new products, such as TRS mini surgical cassette, R55 dental implants with a unique technology abutment connection, and had a chance to present the ROOTT Digital Implant Library.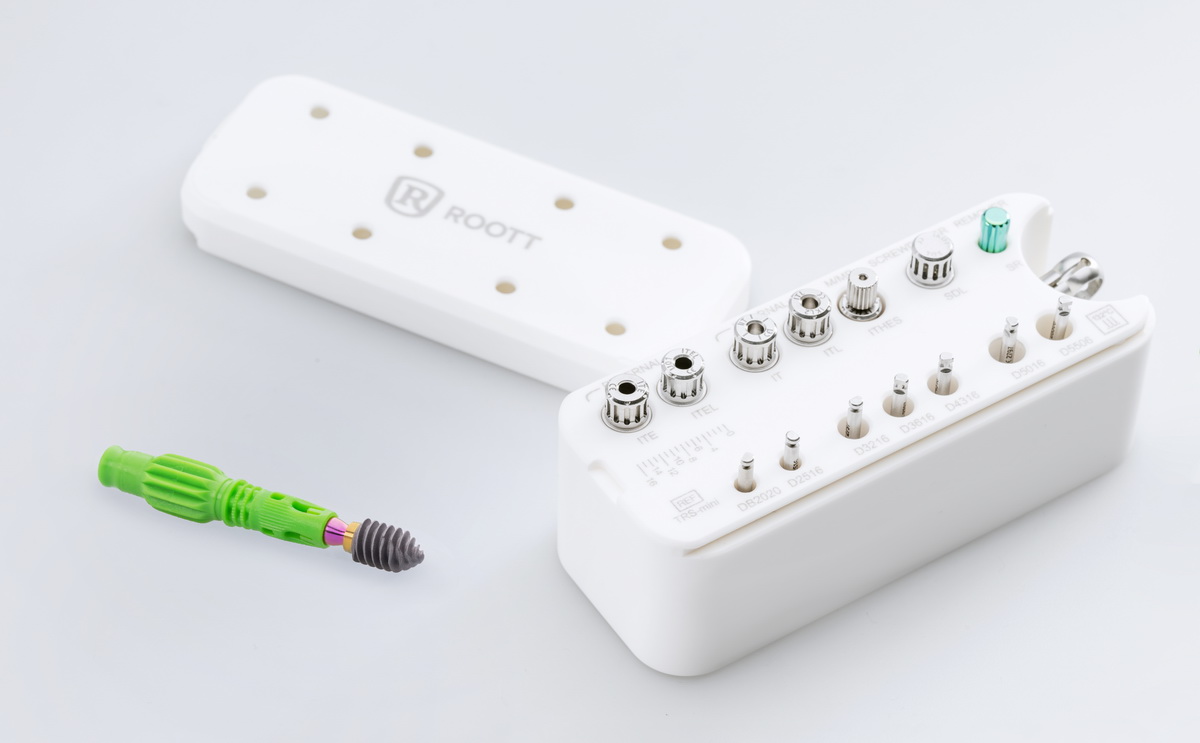 The digital age
For the first time ever we have officially introduced the ROOTT Digital Library and received feedback regarding the needs of dental doctors and technicians. To ensure the maximum availability across all the platforms we invested resources, time, and knowledge to make it available for the major digital platforms such as Dental wings, Implastation, Blenderfordental.
Coming soon: official versions for Exocad, 3shape, BlueSkyBio.
The next step guided surgery…
Special offer
We decided to make AEEDC participant's visit to Dubai even more pleasant by offering a 50% off order price during the several days of the event. Loyal clients had the opportunity to order more products for half the price, while new clients had the chance to try out a new dental implant system without making a large investment.
Missed out?
Don't worry if you've missed out on this offer, we are continuing to run exclusive discounts and deals for our upcoming showcases and the events of our partners. You can always find the list of upcoming conferences and meetings on our Events page.
For now, we want to invite you to participate in our upcoming event and enhance your knowledge in the anatomy of the pterygoid region, one-piece, and two-piece implants and learn more about it and how it opens new roads to implant dentistry:
From Two-piece to One-piece implants.
Indications and aesthetics
Once again we are thankful for everyone who participated in activities, came to have valuable conversations, and was willing to share their experiences with ROOTT. Having this unique opportunity to show our latest products and presenting them to the public was a great pleasure and we cannot wait for the next year, to meet you all again.